We are seeking to appoint a new high calibre Chief of Staff to support and guide key leaders as we seek further development in a rapidly changing technological, commercial and natural environment. This is a new role offering opportunity to make a difference. As with all our roles we offer flexible working arrangements. We offer ongoing training and development opportunities and pride ourselves on our collaborative, inclusive and supportive work environment.
At HR Wallingford, we are the global experts in how to live and work sustainably with water. Understanding the movement, changing behaviour and influence of water in the natural and built environment is essential to our future well-being 
The Group's business model provides a strong foundation for our strategy.  As we are limited by guarantee we continue to focus all our surplus profits on research, innovation, staff development, facilities and staff reward. This allows us to be recognised as a world-class operation, competing successfully in global markets both for customers and the best staff. Our Group is headed by HR Wallingford Group Limited and the board includes the Chief Executive, a non-executive Chair, three non-executive directors and three executive directors: Chief Financial Officer, Operations Director and Business Development Director. The Senior Leadership Team includes the executive directors plus the Research and Innovation Director, the Director of Engineering and Delivery, and the Director of Science and Skills Development. 
About the role
Acting as a trusted advisor to the Chief Executive you will be a strategic partner that supports and enables the CEO and other Executives, with effective decision-making, project management, and execution of strategic initiatives across HR Wallingford Group. You will provide direct strategic support to the Chair, Chief Financial Officer and Group General Counsel. You will support the organisational, communication and responsibilities of the CEO to all stakeholders including, employees, leadership team members, clients, Group Board and Company Members to set and implement the Group Strategy.
Supporting the CEO and other key leaders in delivering and refining the group strategy over the short and long term will be a core part of your role, encompassing varied projects that deal with the challenges and opportunities that face the organisation to safe guard its sustainability.
About you
You may be qualified to degree level or equivalent, and must be able to demonstrate strategic awareness and analytical skills. Significant post-qualification experience of organizational development and transformation and in-depth professional knowledge acquired through experience is essential. Experience of organising and managing executive-level communications, presentations and Town Hall meetings is necessary as is a track record of strategy development, implement and review.
In addition you must demonstrate you are/have:
Confident and articulate with the credibility to persuade, influence and be diplomatic
Strong inter-personal skills and EQ with ability to work well in challenging commercial and technical environment
Experience working in-house in a fast-paced professional services company
Creative, problem-solver able to provide solution based support and adept at prevailing pressures for a business
Independent self-starter with strong problem-solving initiative
Resilient, highly motivated, with the ability to stay calm under pressure
Ability to maintain confidentiality
If you are excited about this role but are unsure about whether you're the right fit, we encourage you to apply. We're also happy to answer any questions by email at careers@hrwallingford.com. The job description and person specification are available as attachments below; for more details on our benefits take a look at Why HR Wallingford? and our job application FAQs.
How to apply
Please to apply, click the Apply now button below. You should include a CV, tailored to this position, and a covering letter. 
Closing date: Friday 21 April 2023
We are an equal opportunity employer and value diversity in our workplace. We do not discriminate, and work to create an inclusive culture across our business.
Want to know more?
Further information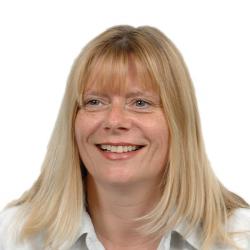 Sonia Tyack
Personnel Manager
+44 (0)1491 822899