Principal Engineer - Marine Scour
We have an exciting opportunity for an experienced Principal Engineer to join our Seabed Processes Team. You will work with a Team that is internationally recognised as being world class in the analysis and modelling of scour processes.
Location
Wallingford, Oxfordshire
The Principal Engineer will lead and develop our portfolio of research and consultancy work in seabed processes. You will work with clients to understand their requirements while supporting the delivery of projects across both small- and large-scale experimental facilities as well as carrying out desk assessments of scour risk and developing scour protection designs.
Key qualifications and skills
Bachelor's degree in a relevant field (e.g., engineering, physical science or mathematics) or equivalent.

A relevant postgraduate degree in a related field.

Good technical knowledge and expertise in waves, flows, sediment transport, seabed / coastal morphology, scour, and scour protection design.

Good experience of working in a consultancy or similar environment and with proven project management experience.

Successful track record in managing and delivering complex projects, working with inter-disciplinary teams.

Some experience of CFD modelling (e.g. OpenFOAM/ SedFOAM) and physical (laboratory) hydraulic modelling is desirable.

Experience in proposal writing and winning work.

Ability to contribute to and head-up research and commercial strategy aims.

Able to take the initiative, find solutions and drive progress, working alone and as part of a team.

Good communication skills, both written and verbal, with the credibility to persuade and influence.

Resilient, highly motivated, with the ability to stay calm under pressure.

High levels of professional pride and attention to detail.

Keen to further develop one's profile through publications, conferences, and through partnerships with academic institutions.
The role will be based at our offices in Wallingford, Oxfordshire so you must be able to easily commute or being willing to relocate. We are always happy to explore flexible and hybrid working arrangements.
How to apply
To apply, click the Apply now button below. You should include a CV, tailored to this position, and a covering letter. 
Closing date: 17 February 2023
We are an equal opportunity employer and value diversity in our workplace. We do not discriminate, and work to create an inclusive culture across our business.
Want to know more?
Further information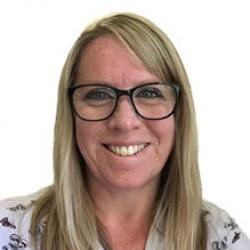 Sharon Draper
Personnel Advisor
+44 (0)1491 822899