Technical Director – Fixed wind structures
We are recruiting for a Technical Director to join our expert team. This is an exciting role in which you will focus on large steel foundation structures for offshore wind turbines
Location
Wallingford, Oxfordshire
Understanding the role water plays in our transition to net zero is vital, as marine renewable energy is a key part of the solution. The global expansion of offshore wind is complex, and the sector faces a raft of technical and environmental challenges associated with building in the sea. New infrastructure has to be in the right place, resilient and safe. It must be built responsibly, minimising impacts on the environment and local communities. That's where we come in. Our specialist expertise has helped to deliver over 90% of the UK's offshore wind farms, as well as developments in Europe, the US and Taiwan. And our continued success in this sector means we are looking for talented people to join our growing team.
About the role
We are recruiting for a Technical Director to join our expert team. This is an exciting role in which you will focus on large steel foundation structures for offshore wind turbines, undertaking Concept Design, Front End Engineering Design (FEED) and Detailed Designs in collaboration with our wider team. This role involves some overseas and national travel as and when required for business development and projects. As with all our roles we offer flexible working arrangements. We offer ongoing training and development opportunities and pride ourselves on our collaborative, inclusive and supportive work environment.
Key responsibililties
You will be responsible for implementing a key area of our company strategy: growing our renewables offshore wind expertise, developing significant new strategic partnerships in order to support the range of services required. This includes building new and existing strong client relationships in areas that match our business plan and strategic goals. Working with our renewables business development lead and other colleagues in the business development team, you will help us to develop and grow our position in the offshore wind market. 
In addition you will be involved in:
The preparation of well-structured and commercially attractive documents.
The successful technical and commercial delivery of projects, focussing on large steel foundation structures for offshore wind turbines, undertaking Concept Design, Front End Engineering Design (FEED) and Detailed Designs, in collaboration with the wider team.
Managing all technical colleagues working on the project and oversee the teams project deliverables.
Delivering designs and documentation (e.g. monopiles or jacket structures and appurtenances) suitable for construction using the latest state-of-the-art analytical tools, while ensuring successful third-party certification.
Coordinating design works with project managers and other discipline lead engineers.
Implementing quality assurance of design and analytical models, as well as project documentation.
Presenting design methods and results at client and external certification meetings.
Working with the wider team to develop and grow HR Wallingford's position in the offshore wind market.
Key qualifications and skills
Master's degree civil or structural engineering as well as a solid technical understanding of and relevant experience from the offshore wind industry

Chartered Engineer status or equivalent desirable.

Experience from a similar position as project director or head of a team for Wind Turbine Generators or foundations with hands-on experience with all phases of the execution, construction and operations and maintenance of offshore wind projects.

Experience in managing complex and multiple contracts to be able to support project teams across the delivery of the project and challenging situations.

Experience with application of a range of analytical tools including finite element modelling for structural analysis.

Experience of site assessment and ground engineering for the offshore wind sector. 

Experience of construction/installation processes of wind turbine foundations. 

Project and client management experience, along with experience of managing budgets and resources. 

Proven experience of health and safety compliance/regulations. 

Excellent written and verbal communication skills with the ability to communicate complex technical information in plain English with colleagues, clients and contractors.

Excellent organisational and planning skills with the ability to manage changing priorities. 
You can download a full job description and person specification in the further information section below. For information on our exceptional benefits, visit our Why HR Wallingford? page.
How to apply
Click "Apply now" button below to go to our online application form. You should include a CV, tailored to this position, and a covering letter. 
Closing date: Open until we find the right candidate
We are an equal opportunity employer and value diversity in our workplace. We do not discriminate, and work to create an inclusive culture across our business.
Want to know more?
Further information
Contact our Personnel Advisor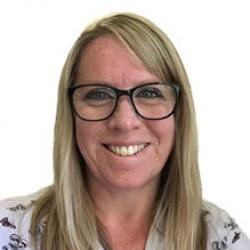 Sharon Draper
Personnel Advisor
+44 (0)1491 822899