Specialist recruited to expand earth observation horizons
Dr Kavitha Muthu has joined us in the new role of Commercialisation and Business Development Lead for Earth Observation (EO). She will be looking to further expand our ever growing work in the EO sector, commercialising our innovative tools and systems, and looking at new areas where they can make a difference.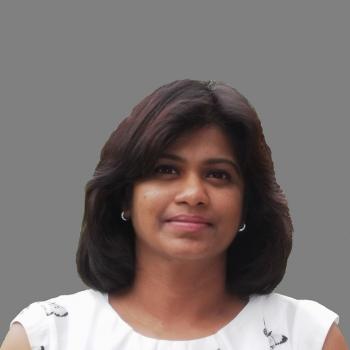 Kavitha will be drawing on her 10 years+ commercial and technical experience in the use, development and commercialisation of EO technologies in her quest to understand end user needs and challenges which could be addressed using innovative space-based solutions.
"I am delighted to join HR Wallingford and see this role as an excellent opportunity to develop a roadmap for delivering innovative EO services and applications to our existing and new clients worldwide," she said. "Initially, I will be looking at the sustainability of DAMSAT and D-MOSS [systems for dam monitoring and dengue fever early-warning, funded by the UK Space Agency]. I will be considering how we could use them in different geographies and wider sectors.
"I can also see how EO technologies could be applied to other parts of HR Wallingford's business, such as ports, coasts, water resource, and oil and gas, and in the medium-term I will work with other teams to explore those."
She picked HR Wallingford as the next step in her career as she was impressed by the "enthusiasm, ideas and positive attitude" of the team, and felt it was a role where she could add value. She had come across HR Wallingford in previous roles.
Business Development Director Andy Brown said: "We're very pleased that Kavitha has joined us. She will have a pivotal role in ensuring that we build on the fantastic progress that we made in the EO sector to date, which is one of our strategic key goals."
Travelling will usually be an integral part of the role for Kavitha, but of course, at the moment she is working from home.
"I've moved around a fair bit but starting this job was rather unusual," she said "in that one week I was working in my home office for one employer, and the next week I was in a new job talking to different people, but still in the same place. The job has got off to a good start, nevertheless, with lots of conversations to new colleagues via Teams."
Contact us for more information