SuDS project seeks views on standards update
The Department for Environment, Food and Rural Affairs (Defra) has commissioned HR Wallingford, working with CIRIA, McCloy Consulting, Illman Young Landscape Design and others, to carry out a research project exploring potential updates to the English Non-Statutory Technical Standards for SuDS (NSTS).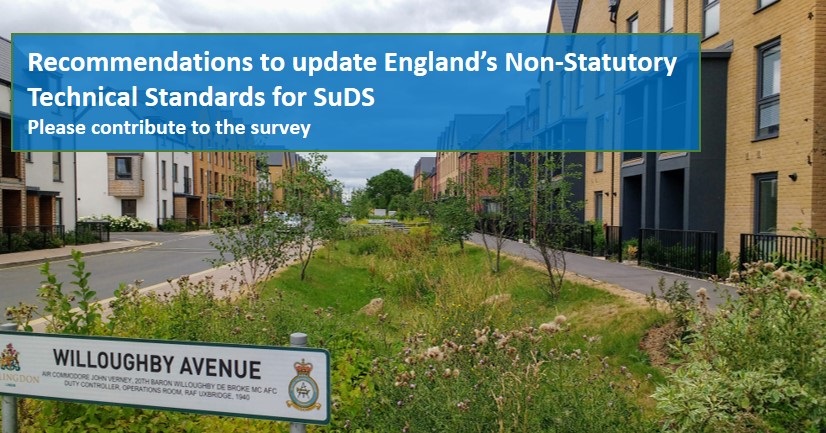 The aim of the research is to help deliver SuDS that provide multiple benefits beyond managing surface water runoff, contributing to improved climate adaptation, health and wellbeing and better places and spaces.
A key part of this work is to understand, through a survey, how the current NSTS are used, and to recommend how they could be improved to manage local flood risk and deliver multiple benefits.
The team is therefore looking for people to complete the survey. Respondents should have an interest in SuDS delivery, particularly those who approve, design and commission SuDS for new developments in England. If this is you, please could you help by filling in the survey by 22 June 2020.
Survey responses will be used to inform recommendations for any potential update of the NSTS and may support England's future approach to SuDS delivery. The research project will be completed and recommendations provided to Defra by the end of February 2021.
The survey is at: https://www.surveymonkey.co.uk/r/RNKYG9N.
For further information on the survey please contact paul.shaffer@ciria.org.
For further information on the research project please contact h.udale-clarke@hrwallingford.com.
Contact us for more information