Welcome to our new chair
19 May 2022
We are delighted to welcome Sally Howes as our new chair. Sally has had an inspirational career working in aerospace, digital, cyber, government and higher education sectors, most often at the boundaries between technology, research and commercial business. in 2004 and an Honorary Fellowship for the Institute for Project Management in 2019.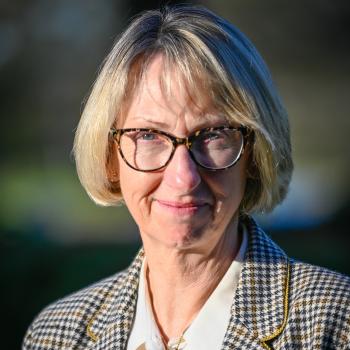 Sally Howes said: "I am honoured to have been appointed as Chair of the HR Wallingford board and to have the opportunity to learn more about the organisation's impactful work. I look forward to guiding the business through the next period of its exciting history and collaborating with people from across the team."
Bruce Tomlinson, CEO of HR Wallingford, said: "Sally is a fantastic addition to our team and brings a wealth of important experience and insight. We are all looking forward to working with her over the coming years." 
 
Sally has performed a diverse range of roles including software engineer, programme manager, entrepreneur, strategy consultant, chief executive, member of the Senior Civil Service, business mentor and visiting professor. All of this experience is now applied to support those leading major programmes in the public sector, helping them to address complex digital transformation and governance challenges.
Non-executive roles have included the Chair of the UK Space Agency, Council Member of Surrey University and Chair of Surrey University Research Park. She is currently the Chair of Council at the University of East Anglia, an Independent Director of the Copyright and Licensing Agency and an external non-executive member of Parliaments Joint Investment Board.
She was awarded an OBE for services to the UK space industry.
Want to know more?
Press Office
Press Office
+44 (0)1491 822854