People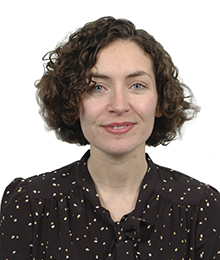 Principal scientist
+44 (0)1491 822216
Aodhín McBride
Aodhín is a water resource scientist with nine years' industry experience, focussing on regional water resources, water resources system behaviour and drought resilience. She has a particular interest in groundwater resources, has been responsible for the development and implementation of hydrological, water resources, distributed groundwater, and agent based models, primarily for UK water companies.  Aodhín is a chartered scientist, a chartered member of CIWEM, and Fellow of the Geological Society. She holds an MSc in Hydrogeology from the University of Birmingham and a degree in Civil, Structural, and Environmental Engineering from Trinity College Dublin.
 
Tell us about your background and area of specialisation
I always loved maths at school so it felt natural to go into engineering. I studied hydrogeology in the final year of my degree which I loved and ended up doing a Master's in. After that I worked as a groundwater modeller for a couple of years before joining HR Wallingford as a Graduate Scientist in 2015 working in the Floods and Water Group.
What attracted you to HR Wallingford?
I was aware of climate change work being done at HR Wallingford and was aware of their reputation. It felt like it would be a good, challenging move.
What were your first impressions?
That everyone else was so much cleverer than me! I probably felt like that for a good few months but everyone was very supportive. I'm still here because the people I work with are fantastic.
What does your role as a Principal Scientist involve?
I take technical leadership roles on projects helping our clients on typically very challenging, bespoke projects. I'm also involved in proposal writing, and providing technical oversight, as well as still being directly involved in building numerical models. The work is complex – as well as having to understand the complexity of the data, there's a lot of regulatory complexity in the water industry so much of the work involves managing relationships between different groups and organisations.
Describe a typical day
Unpredictable and often keeping many different plates spinning. The best day for me is being able to concentrate on the technical work which I really enjoy – being deliver clever options to solve our clients' problems is always fascinating and rewarding.
We take a lot of pride in our work and we want to get the right answer for you.
What do you find most challenging/rewarding about at your work?
I enjoy the challenge of working on water resources planning at a regional scale. Specifically I have worked a lot on the Severn Thames strategic resource option.
How would you describe the culture at HR Wallingford?
We have a really strong team dynamic, where everyone can pitch in regardless of their level of experience. For me the best thing about working here is the team I'm part of. They are inquisitive, really proud of what we offer our clients, and very supportive.
Do you have any advice to people who may want to pursue a career in STEM?
Go for it! Find a mentor or someone with experience to speak to about your interests.
Aodhín in action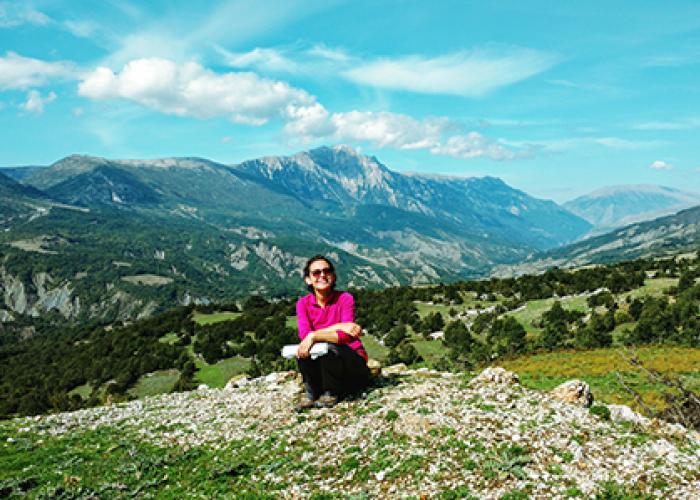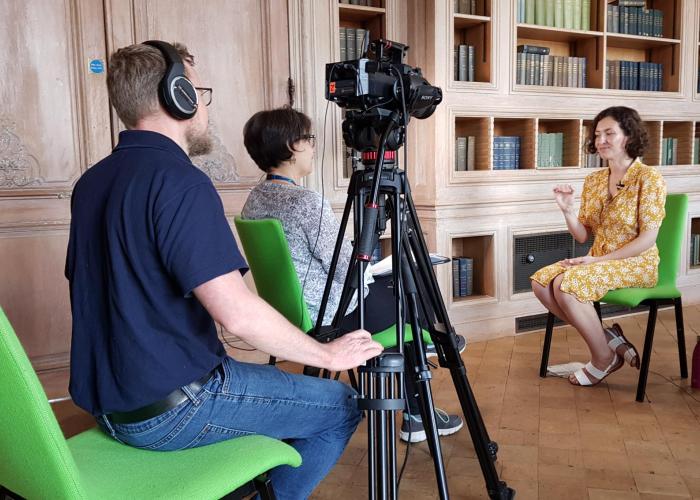 What do people need to know about working here?
Be curious and passionate.
What's your message to potential clients?
We take a lot of pride in our work and we want to get the right answer for you.
Do you have a signature dish and if so what is it?
I'm more of a baker than a cook - the more sugar the better! I like a fancy birthday cake challenge. I once made 2 foot tall swiss-roll with vertical pink stripes which was pretty cool.