People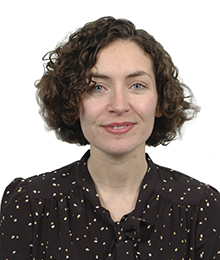 Principal scientist
+44 (0)1491 822216
Aodhín McBride
Aodhín is a water resource scientist with nine years' industry experience, focussing on regional water resources, water resources system behaviour and drought resilience.  
She has a particular interest in groundwater resources, has been responsible for the development and implementation of hydrological, water resources, distributed groundwater, and agent based models, primarily for UK water companies.  
Aodhín is a chartered scientist, a chartered member of CIWEM, and Fellow of the Geological Society. She holds an MSc in Hydrogeology from the University of Birmingham and a degree in Civil, Structural, and Environmental Engineering from Trinity College Dublin.