Maria di Leo
Maria di Leo is a Technical Director for Coasts and Oceans. She started at HR Wallingford as a graduate before spending several years working in Italy, and then re-joining us in 2016. She has a Master's degree in Hydraulic Engineering and is a Fellow of the Institution of Civil Engineers and a corporate member of the Italian Institution of Civil Engineers.
What is your background/area of specialisation?
I have specialised as a Coastal Engineer, and worked for almost 30 years in consultancy. My career has spanned physical and numerical modelling of coastal processes to design of coastal structures and beaches, right through to the management of large multi-disciplinary projects and teams.
What inspired you to choose a career in engineering?
Probably my Dad. He was a civil engineer, and I was always fascinated as a child by his drawings, and the books he had in his office. I feel very strongly that we need to do everything we can to encourage and develop future generations of female engineers. When I started out on my university course there were only 12 women out of 250 students. We still have a long way to go but things have improved. It's a great career if you have a real passion for it and are thrilled at the idea of solving problems.
What attracted you to HR Wallingford?
When I was a young graduate I attended a training course given by HR Wallingford experts as part of an international research project. By the end of the course I had already made arrangements for an internship here. It turned out to be one of the best work experiences of my career. I loved the international friendly atmosphere, the challenging type of work, the guidance I received. I decided to come back in 2016 for many of the same reasons – it's a world renowned centre of excellence, and it's exceptional to be surrounded by people with this level of expertise. If you want to know something, there's always someone you can talk to you at a very high level. I also really like the connection between research and industry that we have here.
Describe your job
As Technical Director in Coasts and Oceans I have three roles really: commercial, technical and also mentoring more junior staff. I enjoy the variety. I'm a very curious person so having a wide remit allows me to see what's happening in our sphere, think about the future, and look forward to new things. There's no typical day. A lot of work is looking into job opportunities, or finding potential partners that we can work with, preparing/reviewing and submitting proposals. But there is also a lot of technical work: overseeing projects, preparing and reviewing reports, liaising with clients. One thing I really enjoy is that you're continuously challenged with new and interesting problems, so you never stop studying and you never stop learning. 
What do you find most rewarding about at your work?
I think it's when I can identify something new that we haven't done yet, a new pathway for us than can make us more competitive or prove our USP, and help push the sector forward, whilst also contributing to solving some of the world's most pressing problems. A good example would be working to help our clients achieve net zero. This is something very important to me because of the effects of climate change on huge numbers of people around the world, especially the most vulnerable in low-income communities, who often bear the consequences of something they haven't quite contributed to.  
Out of work what do you enjoy?
I love all water sports, particularly rowing, and I go cycling for hours with my husband. But most of all I like travelling, visiting new places, learning about new cultures. I've really missed being able to travel during the pandemic and I can't wait to be able to do that again.  I love music as well; I learned to play piano as a child and would love to do that again.
Do you have a signature dish you like to cook?
No! Cooking is definitely not my thing. But if I could, I would love to learn how to prepare a Neapolitan dessert called Delizia al Limone, it's quite complicated to make but it's truly a "lemon delight!"
Want to know more?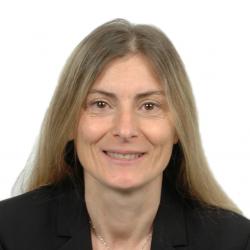 Maria di Leo
Technical Director
+44 (0)1491 822899