Professional background: BSc Biological Sciences, MSc Aquatic Resource Management. I'm also a Fellow of the Chartered Institution of Water and Environmental Management (CIWEM), a Principal EIA Assessor with the Institute of Environmental Management and Assessment (IEMA) and a Chartered Environmentalist (CEnv).
When did you join HR Wallingford? I joined HR Wallingford in 2012. Prior to this I spent nearly 20 years working in multidisciplinary engineering and environmental consultancy, maintaining an active involvement in marine and coastal projects. I have also served in advisory roles with the UK Government.
How do you apply your knowledge?  I work with a range of clients, principally in the maritime (ports and harbours), infrastructure and natural resources sectors. I work with my colleagues to provide clients with solutions to complex project development challenges, using our state of the art tools and expertise. This may, for example, entail advanced environmental marine impact studies to support permitting; or input to studies for the optimisation of cost-effective and robust marine development schemes.
What do you enjoy about your work? I consider it a privilege to have the opportunity to work with colleagues and clients at the forefront of technically challenging marine and coastal development projects worldwide.
Want to know more?
Further information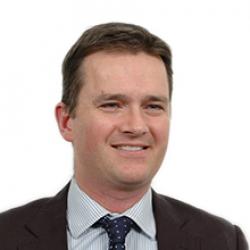 Tom Matthewson
Technical Director, Marine
+44 (0)1491 822899