Building back better: increasing resilience in the Caribbean water sector
With climate change bringing the prospect of an increase in the frequency of high intensity hurricanes in the Caribbean region, Nigel Walmsley explains why action for long-term resilience is needed now to avoid further suffering, loss and damage.
Extreme vulnerability
Caribbean Small Island Developing States (SIDS) are on the front line of climate extremes, as the 2017 hurricane season starkly demonstrated. Hurricanes Irma and Maria brought widespread devastation to islands across the region. A combination of strong winds, storm surges and intense rainfall resulted in the loss of lives and significant damage to infrastructure. 
Hurricane Maria passed directly over the island of Dominica as a Category 5 Hurricane, bringing 160 mph winds and torrential rain that resulted in flash floods and landslides. Critical electricity, water supply and communications infrastructure were severely disrupted. Some 43 of Dominica's 44 water supply systems were damaged and left in need of large-scale repair and rehabilitation. Likewise, all of Barbuda's water supply systems were damaged by Hurricane Irma. Wells were contaminated with saltwater from the storm surge and the reverse osmosis plant was damaged. 
Improving the climate resilience of water supply services is essential in the fight to reduce the impacts of these extreme events on national, social, and economic development. Climate change adds further urgency, with the prospect of more Category 4 and 5 hurricanes and an increase in the frequency and severity of storms and droughts. Action for long-term resilience is needed now to avoid further suffering, loss and damage. 
Small Island Developing States (SIDS) are islands of the Caribbean Sea and the Atlantic, Indian and Pacific Oceans that share similar sustainable development challenges. These relatively remote areas face a range of specific social, economic and environmental vulnerabilities, including the need to increase resilience to climate change.
What are Small Island Developing States?
Building in resilience
The word resilience derives from the Latin word resilire, which means 'bouncing back'. A resilient system is one that withstands and absorbs disruptions and quickly recovers to its original condition. Climate resilience increases the extent to which operational services are able to meet levels of service during extreme weather conditions and future climate change. Within the context of water supply services this includes '...the ability to cope with, and recover from, disruption, and anticipate trends and variability in order to maintain services for people and protect the natural environment now and in the future'.
Following a hurricane, water services are often restored with temporary solutions and quick fixes, making them more vulnerable to future climate impacts.  Building Back Better calls for action and investment that goes beyond short-term imperatives, with repair and rehabilitation efforts aiming not only to recover services but also to rebuild with a higher degree of resilience than prior to the disaster. In doing so, it will include risk-informed planning and reconstruction of infrastructure alongside complementary measures such as institutional strengthening and capacity development.
Building Back Better is a pillar of the internationally agreed Sendai Framework for Disaster Risk Reduction (2015-2030) and essential to achievement of the internationally agreed Sustainable Development Goals (SDGs). The approach is likely to be more expensive (than business as usual) but the longer term economic and social benefits of access to safe and reliable water services are also likely to far outweigh the cost. A number of Caribbean countries are already benefitting from climate finance mechanisms (e.g. the Green Climate Fund) to fund investments in climate resilience in the water sector.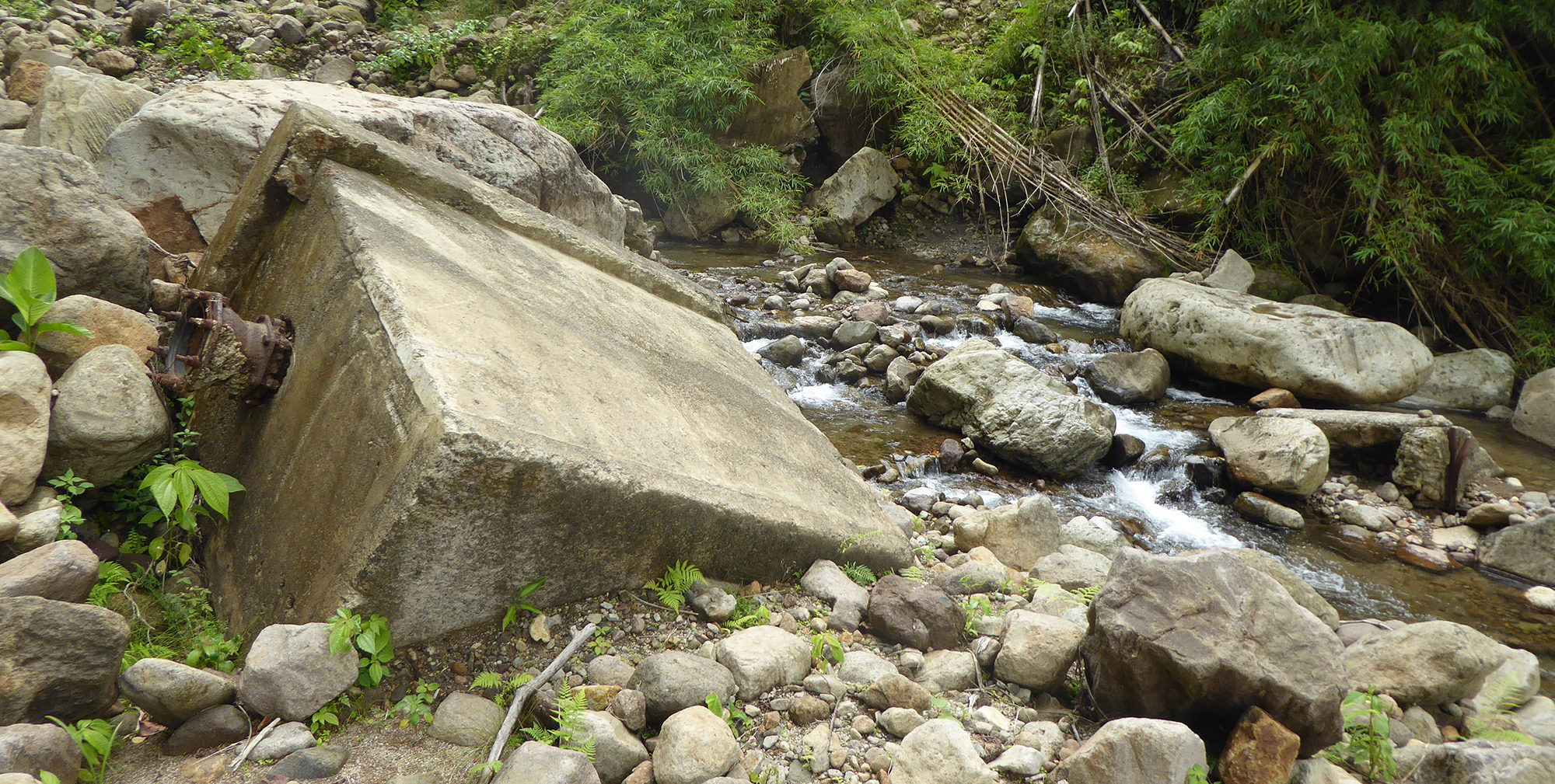 Damage to Dominica's water supply.
National and regional approaches
HR Wallingford is working with the Caribbean Development Bank (CDB) to make the Caribbean water sector more climate resilient and promote a build back better ethos. The devastating 2017 hurricane season, coupled with prolonged periods of drought, have highlighted the urgent needs of the region's water supply services sector. With extreme weather events likely to become more frequent and intense it is vital to establish robust, implementable climate resilient policies and investment plans in this sector, and to identify financing for their implementation. Combining our expertise in water resources management and climate change adaptation with regional knowledge and expertise is helping to reduce the impacts of extreme events on national, social, and economic development.
The dual approach of combining regional and national level activities is both effective and efficient in the Caribbean region as individual country capacity can be limited. The Planning for the Integration of Climate Resilience in the Water Sector in the Caribbean project has focused on developing regional tools, training and capacity development in parallel with the implementation of national case study pilots in Grenada, St Kitts & Nevis, Dominica and Antigua & Barbuda. The outcomes are helping to establish robust and practical climate resilient policies and investment plans, alongside the preparation of Green Climate Fund financing proposals for their effective implementation. Continued support to national roll-out processes will upscale the benefits of the project across the entire region. 
Contact us for more information