Wavemaker design and manufacture
We are proud to have supplied wave generation systems and instrumentation to more than 300 institutions worldwide.
To investigate wave processes, or test the design of ports and harbours, coastal protection schemes and off-shore structures, engineers and scientists must be able to realistically simulate a wide range of wave conditions in a physical model.
We've been modelling coastal and marine structures for more than 70 years, and we use this expertise to design state of the art physical wave generation systems for use in hydraulic, coastal and marine research facilities. We also supply the full suite of instrumentation and software needed to reliably collect and analyse results. Because our designs have been rigorously proven in use our own research and consultancy projects, you can be confident that they satisfy the most stringent user requirements.
Innovation in wave generation
All our wavemakers can generate random waves and come equipped with active wave absorption for precise control of wave conditions within your flume, wave basin or towing tank.
Our wavemakers can be designed for shallow water or deep water applications from the narrowest of flumes to the widest of 3D basins. Where very wide facilities are involved our multi-element wavemakers are made up of individual modules that can be linked together to create long and short crested waves together with the capability of oblique waves at specific locations in the facility using side wall reflection techniques.
The wavemakers are electrically powered using the latest in servo-motor technology and easy to maintain with all precision components above water, their stainless steel construction delivers a design life in excess of 20 years. 
As a hugely experienced user and supplier of wavemakers, instrumentation and software we know that nothing is ever standard. We're constantly developing new products, upgrading and customising existing ones, and looking to develop new techniques and technologies to meet the constant demands of our own engineers and scientists and we recognise our customers face the same challenges.
If you can't find what you need please contact us to discuss your challenges and requirements. From modifications and adaptations of existing products to complete custom solutions, we can help. 
Piston paddle wavemakers
Our piston paddle wavemakers are typically used in shallow water basin and flumes up to around a  metre in depth. For flumes, depending on the width, there will be a single paddle that could have one or two actuators to drive it. The multi-element modules are self-contained with eight or ten paddles of varying paddle widths between 0.4 m and 0.75 m to make up the desired full system width. This enables them to be easily installed, moved to different positions within the basin and to be extended as required.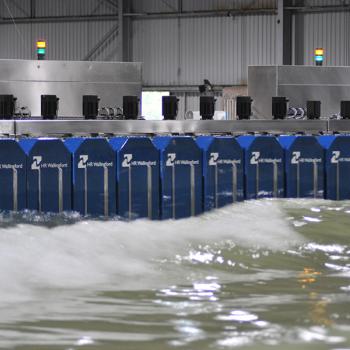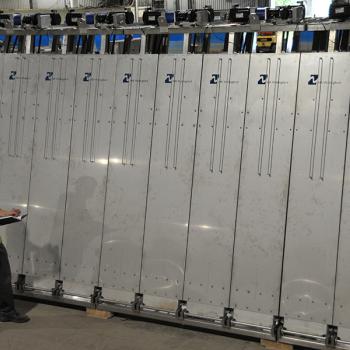 Hinged paddle wavemakers
Our hinged paddle wavemakers are used in deep water basins and towing tanks. These hinge type paddles are also supplied in modular frames, typically with four or five paddles, that are fixed to the inside of the facility with dedicated brackets that are designed for easy removal of modules for routine maintenance without the need to drain down the water in the facility.
Key features of our wavemakers
Generates short and long-crested random waves at normal and oblique
Active wave absorption guarantees precise control of wave conditions
Wet-backed piston paddles ensure that performance is not limited by stroke for shallow water applications
Stainless steel construction delivers a design life in excess of 20 years
Digital AC servo-motors provide precise control and rapid response
Designed and supplied in multi paddle modules for ease and speed of installation
Easy to maintain
 
Custom-built with support at every stage
Every wavemaker we supply is custom-built to meet our client's specific requirements, and is equipped with our active wave absorption system. Installation is straightforward; we provide commissioning, training and on-going support.
Want to know more?
Further information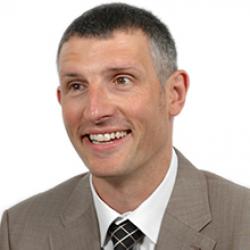 Simon Tiedeman
Business Manager, Equipment, Technology & Innovation
+44 (0)1491 822899