HR Wallingford's integrated dredging and reclamation solutions support the development of new infrastructure such as ports, airports, waterfront developments and artificial islands. We help our clients to design, procure and deliver their projects on schedule, while achieving the best value for money.
Over the past 70 years we have successfully completed more than 500 dredging related projects worldwide. We understand the commercial, technical and environmental issues faced by dredging, reclamation and deep sea mining projects. With our wealth of practical experience we can identify problems early on and help our clients to minimise their risks.
Integrated dredging and reclamation solutions
With comprehensive expertise in dredging, reclamation and deep sea mining, we have supported many of the world's largest dredging projects. Our team has an invaluable combination of consultant and contractor-based experience. Our independent technical expertise has helped port authorities, developers, regulators, government agencies, consultants, contractors, legal firms and research funders deliver successful dredging and reclamation projects worldwide. 
Tailored services
We tailor our services to meet the specific needs of our client's project. We can provide: 
dredging feasibility studies
dredging design and optimisation work
inspection and auditing of construction 
planning and delivery of environmental monitoring surveys
long term support and supervision by an on-site team
independent expert witness services. 
Surveys in depth
We specify, manage and supervise bathymetric, oceanographic, geophysical and geotechnical surveys, prepare tender invitations for dredging and survey works, as well as review contractor tenders and deliverables. We can also provide on-site client representation services for dredging and survey activities. 
We carry out quick and cost-effective surveys of inshore and coastal waters using our remote-controlled ARCboats. 
Environmental monitoring
Environmental monitoring is often a critical part of the licencing and consents process, and a project can potentially be halted where field measurements fall outside of agreed parameters. We provide expert advice to ensure monitoring studies are correctly designed and implemented.
We offer a complete range of advice in relation to physical (metocean, bathymetric and geophysical), chemical and biological monitoring.
Site supervision and client representation
We provide effective supervision of dredging to helps to ensure the successful delivery of work and reduce the level of risk (schedule and cost) that our client is exposed to. We tailor our teams to support our clients needs. Whether desk or site-based, our clients can rely on our experts to help them during any stage of the dredging project lifecycle.
We've provided site supervision and client representation on some of the world's largest dredging projects, including DP World's London Gateway Port development in the UK and the Ichthys, Gladstone and Wheatstone LNG projects in Australia.
Innovation into practice
Our experts help develop new practice and guidance for the dredging industry. We sit on expert panels for CEDA, IADC and PIANC, and co-authored the British Standard for Dredging and Reclamation (BS 6349-5). HR Wallingford is represented on the Board of the Central Dredging Association.
HR Wallingford won the IHS DPC Dredging Innovation Award in both 2017 and 2018.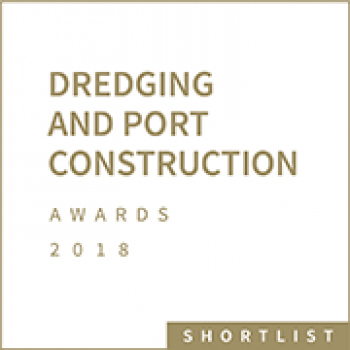 Want to know more?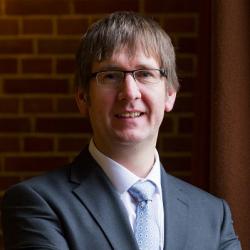 Mark Lee
Technical Director
+44 (0)1491 822899