D-MOSS, a pioneering dengue forecasting system, gives several months advance warning of likely outbreaks of dengue fever. It allows local communities to mobilise to eliminate mosquito‑breeding sites thus reducing incidents of dengue. 
The D-MOSS system uses Earth Observation (EO), meteorological and seasonal weather forecast data, combined with disease statistics and static layers such as land cover, as the inputs into a dengue fever model and a water availability model. Water availability directly impacts dengue epidemics due to the provision of mosquito breeding sites. The datasets are regularly updated with the latest data and run through the models to produce a new monthly forecast.
Benefits of D-MOSS
Probabilistic forecasts of dengue outbreaks issued every month, up to seven months in advance.
Seasonal forecasts of water availability, at a catchment scale.
Built in capability to replicate anywhere in the world and for a variety of other diseases.
Want to know more?
Further information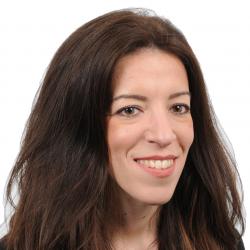 Gina Tsarouchi
Principal engineer and project manager
+44 (0)1491 822899