Embrea is a full featured breach model that simulates dam breach scenarios, modelling multiple zones of material with differing erodibilities, allowing complex and modern dam constructions to be analysed without the need for simplifications.
The Embrea model currently simulates:
Breach through overtopping of

homogeneous embankments through either headcut or surfaces erosion mechanisms.
overtopping of layered embankments.
a composite embankment (i.e. homogeneous embankment with a core).

Piping failure of homogeneous and layered embankments.
Failure of embankment surface protection (e.g. grass cover / stone rip rap).
Mass failure of breach sides due to slope instability during the breach growth process.
Probabilistic approach to simulating variability in embankment material properties and construction quality.
Embrea is available online in two versions Lite and Pro.  For more information on the two licences, visit the EMBREA website. 
Want to know more?
Further information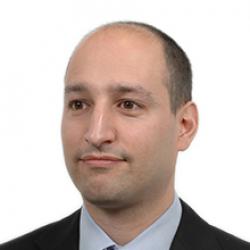 Craig Goff
Technical Director
+44 (0)1491 822899