Intake and outfall systems
Our comprehensive technical expertise and design support helps owners, developers, contractors and regulators to plan, design, construct and operate industrial water, cooling water and desalination plant intake and outfall systems within a best-practice framework of environmental regulation and compliance.
As global infrastructure continues to expand, industrial demand for seawater grows too, particularly for drinking water production, mining operations, industrial plant operations and energy generation. Optimised seawater intake and effluent discharge facilities must consider the complex marine environment as well the functional needs of the industrial process they support.
Integrated solutions, long term value
We provide a full-range of hydraulic design, marine and fluvial modelling and engineering design services to support the design development for water intake and outfall systems.
Our multi-disciplinary team solves complex design problems and delivers robust, sustainable solutions tailored to meet the specific demands of the process and the unique environmental conditions at each project site. 
We support our clients at every stage of their project, from planning through to site selection, conceptual and detailed engineering design, construction, operation and maintenance. With a unique combination of leading edge modelling and simulation facilities, an extensive track record and our exceptional people, including international leaders in their own fields, our clients value the benefits we bring to their projects.
Specialist services for intake and outfall systems
Location and layout design for intake and outfall systems; identify suitable intake and outfall locations and develop the conceptual design of intake and outfall structures to ensure quality of water supply, minimise risk of recirculation and ensure compliance with environmental regulations.
Dilution, dispersion and recirculation modelling for effluent plumes that may be positively buoyant (e.g. discharge of cooling water), neutrally buoyant (e.g. mixed cooling water and desalination effluent) or negatively buoyant (e.g. brine discharge).
Specification and management of marine or fluvial site investigation or field measurement campaigns.
Development of environmental design conditions for waves, currents, tides, floods or storm surges, cyclones/typhoons and sediment transport.
Hydraulic design of intake and outfall systems, pumping stations, pipelines/conduits, weirs and spillways. 
Assessment of sedimentation and scour in or around intake and outfall structures.
Use large scale physical models and computational fluid dynamics (CFD) to assess hydraulic performance and performance processes.
Engineering design of intakes and outfalls, pipelines and associated marine structures such as breakwaters or jetties, and shoreline or bank protection.
Dredging design.
Assessment of construction risks in marine or fluvial environments, and construction impacts such as  dredged plume/sediment plume dispersion modelling.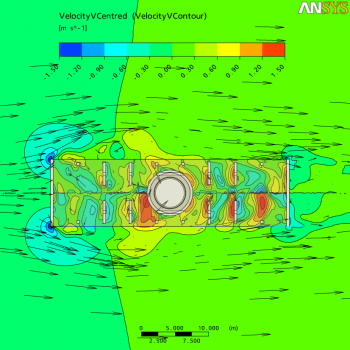 Want to know more?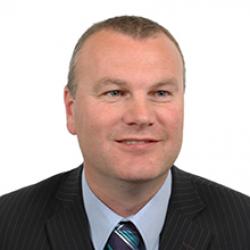 Ian Willoughby
Business Manager
+44 (0)1491 822899