Sim-On Water combines multiple data sources and uses the latest mathematical approaches to identify leaks, so that they can be repaired rapidly, saving water.
Sim-On Water has been designed to cut down time, effort and uncertainty in identifying smaller leaks on water distribution networks. Separate algorithms have a focus on District Metered Areas (DMAs) and Trunk Mains. A dashboard, which is accessed via a web browser on desktops or mobiles, makes it easy for managers to see areas where leakage is high, providing valuable information for deploying field resources. It improves teams' response time to finding and therefore repairing leaks, cutting costs and saving time and money for water companies.
Using Sim-On™ Water, operational teams can easily
Collect, clean and analyse flow-pressure data from SCADA and loggers
Quickly identify new leaks in the system
Assess overall DMA performance and so allocate better search and repair efforts
Assess water trunk main performance and determine the level of leakage in each system
Reduce the search area for leakage via the leakage locating module
Operate the network better via a decision support tool that helps to assess and visualise consequences of planned or emergency operations.
Key features
Connect to a large range of data systems and loggers
Sim-On Water can connect directly to a large range of SCADA systems and logger data, collecting, combining and integrating data arriving from different sources.
Prompt and timely results for operational use
Sim-On Water runs data collection and sophisticated calculations overnight. Results are available promptly each day improving teams' response time to finding and therefore repairing leaks.
A flexible, web-based solution
It works on any device or location. There is no need to install or manage desktop applications, making it particularly easy for IT teams to manage, and for updates to be delivered.
A user-friendly and intuitive interface
Operators will find it quick and easy to access and interrogate the system with very limited training.
Want to know more?
Further information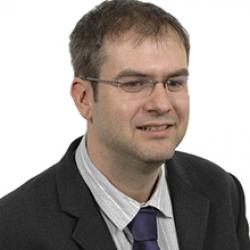 Juan Gutierrez Andres
Principal Engineer