Instrumentation and software for physical models
To complement our wave generation systems, we develop and supply a suite of instrumentation and control systems that are used by hydraulic modellers around the world.
Our instrumentation and software is used by hydraulic modellers to makes waves and to gather and analyse results from their physical models. For full details of our range please visit EquipIT, our specialist instrumentation website, or feel free to contact us directly.
We supply: 
Wave gauge systems to measure wave heights in wave flumes and basins.
Water level gauges to measure changing water levels in a flume or basin.
2D/3D instrument traverser systems to accurately position and instrument within an x-y=z coordinate system on a repeatable basis.
2D/3D bed profiler systems to measure the effect of water has on mobile sediment beds.
Pressure sensors to measure impact on model structures, water depth, water pressure under structures, pressure in pipes or other vessels.
Ship movement measurement systems to measure the movement of moored model ships.
Force measurement sensors to model the forces of ship mooring lines and fendors. 
HR Merlin wave generation software to simulate a variety of sea states in basins and flumes.
Data acquisition and analysis software (HR DAQ) to collect and analyse data from a range of instrumentation.
To complement our range of hydraulic modelling instrumentation, we also provide a range of force measurement instruments for use with towing carriages and multi-motion carriages.
Want to know more?
Further information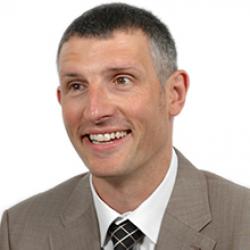 Simon Tiedeman
Business Manager, Equipment, Technology & Innovation
+44 (0)1491 822899