With an international reputation for excellence, our experts deliver innovative engineering solutions to our clients' challenging subsea projects. 
As the seabed become more congested, and demand leads to assets being built in increasingly challenging marine environments, effective subsea installations are becoming more complex. It's critical that the dynamic interactions between waves, tides, structures and the seabed are fully understood to reduce the risk and optimise project costs.  
Our people are internationally recognised experts. We lead innovation in subsea engineering, and have authored a range of engineering design guidelines. With our specialist technical skills, technology and extensive physical modelling facilities, we can tackle even the most demanding projects. Our solutions are underpinned by our extensive research programme, which gives our clients early access to the very latest design approaches.
Comprehensive support
We provide expert support and advice throughout the project lifecycle, from feasibility and detailed design, through to installation and operation and, eventually, decommissioning.
Early assessment
It is vital to understand of the characteristics of a site during the initial phases of a project. We use our comprehensive hydrodynamic, geotechnical and geomorphological expertise to identify the natural processes that influence the successful design of a subsea structure.
Our practical guidance on survey design (e.g. geotechnical sampling or multibeam bathymetry) will optimise data collection to ensure delivery of high quality data that is fit for use.
Innovative subsea engineering solutions
Backed by extensive research, we deliver robust stabilisation and protection systems for subsea structures (such as foundations, cables and pipelines) that can withstand challenging forces from tides and waves, yet are optimised in terms of installation procedures and costs. In the Fast Flow Facility, our large scale modelling facility, we have assessed a wide range of novel  scour protection systems (e.g. rock filled nets, artificial fronds and concrete mattresses) under a range of conditions (waves, reversing flows, combined waves and flows) and can infer the potential effects these systems have on the stiffness of the subsea structure.
Optimising scour protection
It can be challenging to predict seabed scour around wind farm foundations with complex geometries, making it difficult to optimise and provide cost effective foundation designs. Our team uses proven methods to better understand the effect that the structural geometry of the foundation has on scour. We reduce the uncertainty and costs related to the design of these foundations for our clients.
Effective asset management
We have the specialist expertise and technology to help our clients manage their assets during the operational and management (O&M) phase of their project. We can systematically predict and monitor the evolution of scour and clearly identify areas of a wind farm that need further monitoring, or immediate remedial action.
Scour remediation
There may be times where remediation (e.g. post-installation scour protection) is required to safeguard the integrity of a subsea asset. We can provide rapid remediation solutions that are tailed to tailor-made to each specific situation.
Decommissioning subsea structures
We can advise on the best way to decommission subsea structures, and have experience in pile foundation capping and forecasting cable burial depths (for when assets are designed to be left in situ).
Specialist services
Our team of CAD and 3D graphic designers can provide high quality precision drawings for client designs of structures and protection systems (e.g. wind turbine foundations with gravel pads). As well as these more traditional services, we can also provide:
Economic appraisal and carbon accounting of hydraulic projects
Due diligence and expert witness accounts
Risk assessments
UXO (unexploded ordnance) burial/transportation studies
Geotechnical analysis
Want to know more?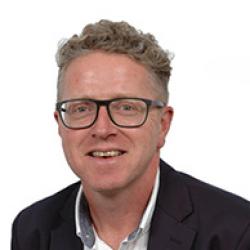 Mike Case
Business Development Manager
+44 (0)1491 822899