Our independent experts have global experience in the design, operation and management of reservoirs and dams. Our engineers, asset management specialists, dam break and sedimentation modellers develop integrated solutions to the most complex dam and reservoir related challenges.
We provide thoughtful advice and guidance in all areas concerning the safety of dams and reservoirs: from inspections by qualified Panel Engineers and sediment management strategies to risk assessments for reservoirs and dams, early warning systems and flood mapping. We collaborate on some of the most nationally significant dams and reservoirs projects worldwide.
Dam inspection and safety assessments
We carry out dam inspection and safety assessments both internationally, and for UK reservoirs, in accordance with the Reservoirs Act 1975 and the Reservoirs (Scotland) Act 2011. Our engineers are qualified as Supervising Panel Engineers and All Reservoirs Panel Engineers, and provide support to water and power companies, the Environment Agency, as well as private owners.
Our Panel Engineers provide a 24-hour reservoir safety emergency advice and response service, as well as advice on all aspects of dam safety for reservoirs of any size.
Reservoir risk assessments
We developed the UK Government's most recent national guidance on reservoir risk assessment, known colloquially as RARS. Our team can use RARS, or bespoke risk assessments methods, to assess the risk profile across an entire reservoir portfolio, and identify appropriate asset management options to help reduce this risk to a level that is 'as low as reasonably practicable' (ALARP).
Reservoir hydrology, sedimentation and scour
Our specialist expertise in hydrology, reservoir sedimentation and scour helps clients to understand all aspects for their reservoir, and how it might change over time. We deliver reservoir and sediment management and maintenance strategies that will prolong asset life and maximise our client's return on investment.
Developing strategies to manage sediment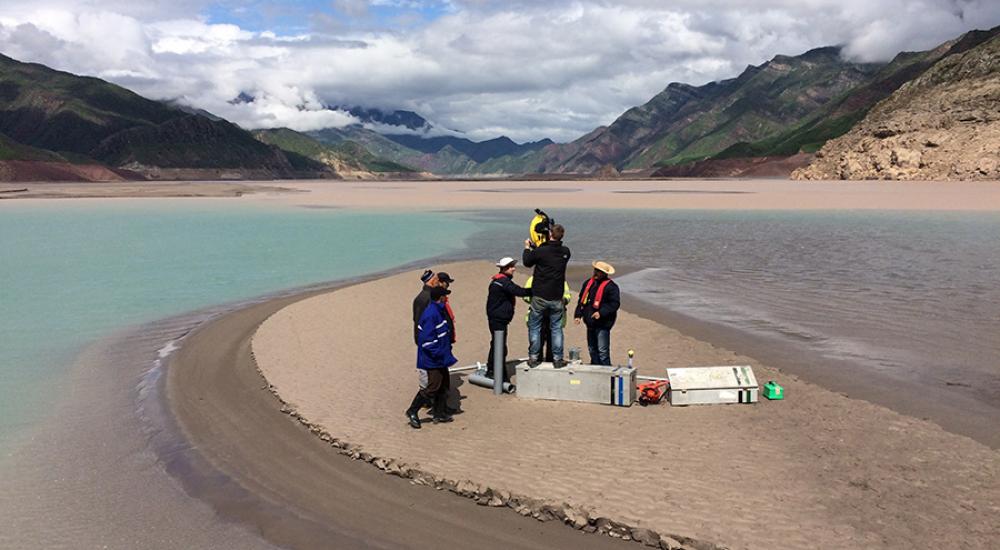 We helped to put strategies in place to manage sediment in the reservoir at the Nurek dam - a national significant hydropower plant in Tajikistan.
Smart dam monitoring and management
Recent research advances allow us to offer reservoir owners new opportunities for continuous, intelligent monitoring of dams that use smart onsite instruments and earth observation techniques to provide early warning of structural changes, for example:
Real-time monitoring of dam infrastructure using smart onsite instrumentation.

Remote dam monitoring that uses Earth observation data from satellites, developed as part of our DAMSAT research project.
We also produce smart document and reservoir safety management apps for improved on-site safety and maintenance.
Dam breach and flood inundation modelling
Dam failures are fortunately rare, but, when they do occur they can cause mass loss of life and have catastrophic environmental and financial consequences. The likelihood of a dam failure can be minimised by rigorously improving safety at each point of the dam lifecycle.
We work with responsible dam owners to assess and manage this significant risk (by reducing both the probability and consequence) and to protect communities downstream of the dam. We can:
Use our advanced breach modelling tool, EMBREA, to predict how the breach will grow through an embankment and how quickly the water will be released downstream

Map the route and depth of the flood waters using the most appropriate flood spreading software for your use case (1D, integrated 1D-2D, 2D).

Produce risk assessments and bespoke emergency management plans outlining actions to be taken by the different responders should a dam breach emergency occur.

Model potential loss of life, by assessing the time available to evacuate those at risk and identify safe evacuation routes enabling evacuees to reach refuges.
Want to know more?
Further information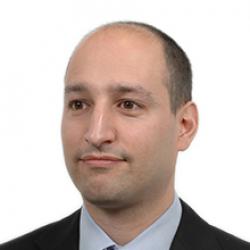 Craig Goff
Technical Director
+44 (0)1491 822899