Sustainability
Sustainability is at the heart of what we do at HR Wallingford, so it is vital for our business to operate in a sustainable way and create a positive impact. 
By 2030 we want to lead innovation in sustainable solutions that transform how we live and work with water. And our ambitious sustainability programme is designed to deliver this vision and our seven big commitments.
Over the coming years we will manage our innovation, develop our people, create operational excellence and build the solid foundations needed to reach these goals. 
Find out more in our sustainability programme outline.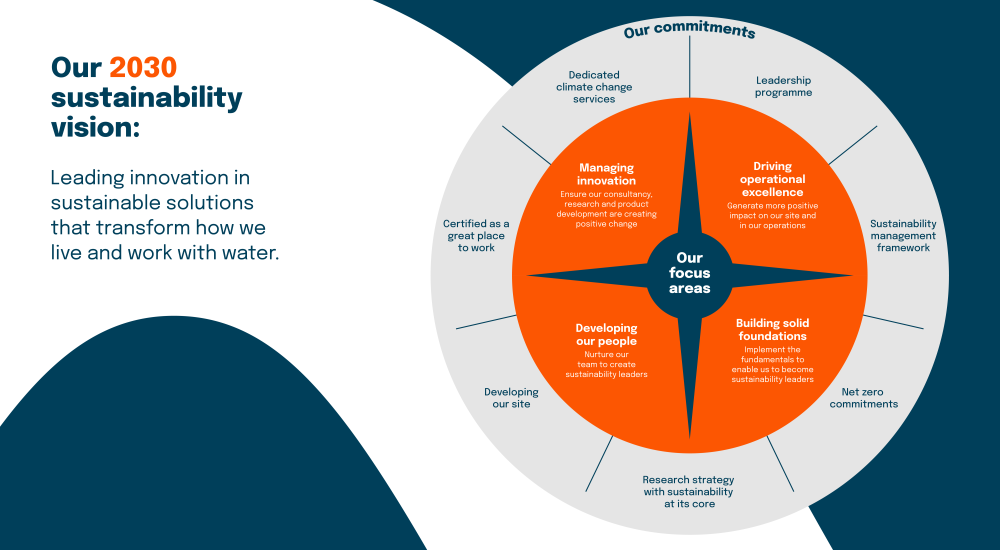 Want to know more?
Further information
Press Office
Press Office
+44 (0)1491 822854