Earth observation technologies
We use the latest Earth Observation technology to build solutions to environmental and societal problems around the world. Incorporating our own research and that of our partner organisations, we build downstream services to address some of the most pressing issues facing us today.
HR Wallingford is at the forefront of applying Earth Observation (EO) data for disaster resilience and sustainable development. With a proven track record in processing EO data, we apply leading-edge research outputs to develop solutions addressing the environmental and societal challenges we face as a global community. The space sector has opened up new areas of opportunity, allowing these services to meet sustainable development objectives in developing nations, where there is an urgent need to bridge the gap between these technologies and practical, operational applications. In partnership with developing countries across the globe, we work with local experts to ensure our solutions meet their needs.
Space for innovation
Our Earth Observation (EO) experts deliver solutions to address a wide variety of problems spanning the atmosphere, ocean, and land. We interpret satellite data to help us understand how the water cycle interacts with ecosystems across different spatial and temporal scales, and apply this understanding to address key challenges faced by our customers.
We have developed space enabled applications for health, dam monitoring, water resources, droughts and floods. We work with EO datasets for climate change and weather forecasting studies; we develop early warning systems and services for monitoring coastal erosion and land cover change. 
Sustainable developments
We specialise in developing and implementing the functions necessary to achieve effective space-enabled applications. This includes quality control, gap filling and interpolation, error propagation, end-to-end development and project management, and operation and maintenance of data-enabled services. HR Wallingford's specialists turn satellite data into context specific, meaningful information that end users can act upon. Our tools are designed to be interoperable and extensible so that they can be used with a range of EO-data sources and can use new data sources when new satellites are launched. We also work with our end-user community to build the scientific and technological capacity to ensure our systems are sustainable in the long term through, for example, user training, secondments and co-development of tools.
Want to know more?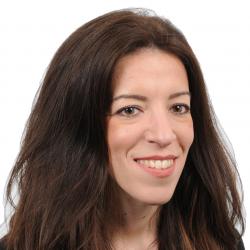 Gina Tsarouchi
Principal engineer and project manager
+44 (0)1491 822899