Marine and coastal forecasting
Our high resolution site specific marine and coastal forecasts help clients plan for safe working conditions, understand the risk of storm surges, wave overtopping or structural damage and improve the efficiency of their marine operations. 
Severe marine weather conditions are a real hazard to developments at the coast and can have significant impacts on construction, operation and maintenance programmes. Accurate short to medium range forecasts based on high resolution modelling can help to meet these challenges, as they provide detailed site specific information typically not available from national scale services.
Response based forecasts
As well as providing forecasts of the standard metocean marine and coastal conditions - wind, wave, water level and currents - we add value with specific response based forecasts, for example:
wave overtopping of coastal structures
wave run-up on beaches
vessel response including underkeel clearance 
mooring line forces of berthed ships 
water quality and dredged plume dispersion.  
Our response based forecasts deliver more relevant information and clear advice to support, for example, a go/no go decision.
High resolution, site specific forecasts
Underpinned by our wave and hydrodynamic modelling expertise, our coastal and marine forecasting services combine global and regional wind and wave forecasts with high resolution local wave transformation (e.g. SWAN, TOMAWAC and ARTEMIS), hydrodynamic models (e.g. TELEMAC 2D/3D) and response models. This ensures that the timescales and the areas covered by our forecasts are as precise as possible, so that decisions can be made using information which is genuinely site-specific, and include regular updates and warnings relevant to the constraints of the particular site and operation.
In the case of a typical offshore wind farm forecast, for example, the forecasts of the metocean conditions are supplied on a customised and secure website with forecasts updated up to four times a day. The forecasts show the variability in conditions across the development area, and warnings are given when predicted conditions exceed the defined safe operating thresholds. In situ measurements, when available, can also be presented to confirm the accuracy and confidence in the forecasts.  
We work with the UK Met Office and a range of other suppliers of offshore forecasts such as the European Centre for Medium-Range Weather Forecasts (ECMWF) who provide the boundary conditions to our local area high resolution forecast models.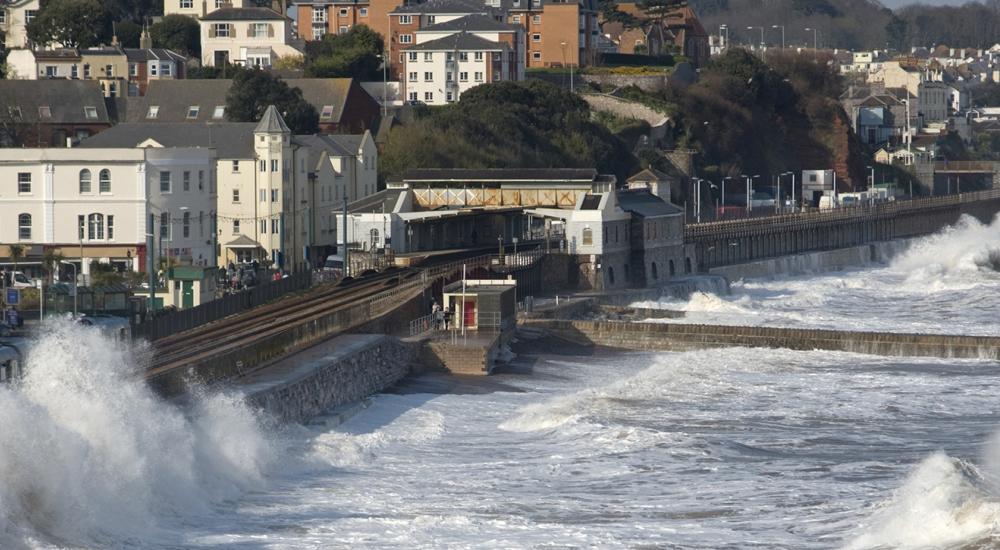 Regional forecasts are generally only accurate enough to provide a guide to decision making, particularly in areas where there are localised effects, e.g. shelter from headlands or strong seabed effects. Our bespoke site specific forecasts typically have a spatial resolution of down to 50 m and a temporal resolution of the order of several minutes. We provide warning services for both the short to medium term (one to five days), and potentially longer lead times of up to ten days. Our tailored response based forecasts make the decision process more targeted and reliable.
Nigel Tozer, HR Wallingford
Improving operational efficiency for ports
Operational efficiency at ports and harbours can be affected by poor conditions at vessel berths. We model waves and flows in ports and harbours to help optimise port design; the same models can also be used for real-time forecasting of wave and flows conditions within the port. This can help resource planning and throughput, improving efficiency and saving costs.
Our marine forecasts can include the response of vessels to marine conditions, with assessments of ship mooring and underkeel clearance using our state-of-the-art SHIPMOOR and UNDERKEEL clearance software. These can be applied in approaches to and within ports, to assist planning the logistics of vessel routing, cable laying, and the safe and efficient use of marine, port and offshore facilities.  
We can link our marine forecasts to our PortOps simulator software, allowing windows of uptime to be accurately represented for each operation within a port or marine terminal, providing guidance on the optimal strategy for both short and longer term planning.
Dredging plume forecasts
Using our high resolution TELEMAC-based hydrodynamic models and state-or-the-art plume dispersion models, we can forecast sediment plumes from dredging operations. The forecasts we provide help our clients to minimise the environmental impacts of their dredging activities, ensure regulatory compliance and help to meet good practice when dredging in sensitive areas close to the coast.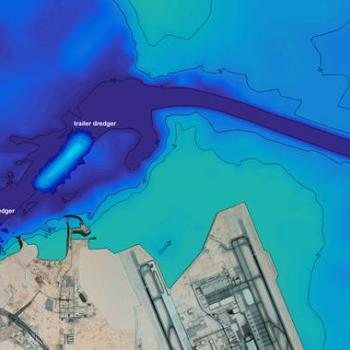 Innovation in marine research and modelling
Our marine forecasting services are backed by extensive marine research and modelling experience. Our  software and services integrate with offshore wind, wave and surge forecasts, and can also be combined with on-site environmental monitoring and management systems. We have developed both deterministic and probabilistic forecast/ensemble model services for a range of clients and can provide a comprehensive forecast service, or develop bespoke forecasting systems that are managed be run by our client's team.
Want to know more?
Further information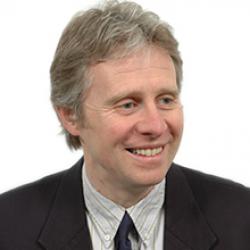 Nigel Tozer
Principal Scientist
+44 (0)1491 822899