Coastlines are constantly evolving, both naturally and as a result of human activity. These changes, added to the pressure of climate change, can erode the coast and cause flooding. We help our private and public sector clients to develop resilient and sustainable coastal protection solutions.
About 40 per cent of the world's population lives within 100 km of the coast, and some 6,000 to 17,000 km2 of land will be lost in the 21st century due to coastal erosion. As populations grow and economic and industrial activity expands, the pressure on our coastal environments increases. We design resilient coastal defences to protect vulnerable communities and infrastructure from sea-level rise and coastal hazards. 
Specialist expertise in flood and coastal protection
We are specialists. With more than 70 years' experience in the assessment, design and testing of coastal and flood protection, we support our clients throughout their project journey. We help them to identify the causes of erosion and flooding, and develop technically sound and economically viable solutions. Our consultancy covers all stages of the design from feasibility and planning through to detailed design and construction.
We add clarity and value throughout a project
Site selection
Masterplanning
Feasibility studies
Support to Environmental Impact Assessment
Feasibility and concept design
Preliminary/schematic design
Tender package and support
Detailed design
Site supervision
Asset management plans
We use our expertise to fully characterise the site, and develop design options which are robust, innovative and economically affordable. We know our clients need to evaluate capital costs versus maintenance costs and we work with them to deliver solutions which address their technical needs within their budget.
Design solutions must address the technical and economic requirements of a projects, but vitally, they must also be sustainable. Our holistic approach to design has the environment and future affordability interests at its core. 
Setting new standards
We are at the leading edge of coastal engineering best practice; we've developed a broad range of industry standards and guidance, for example the Rock Manual, the Beach Management Manual, the Groynes in Coastal Engineering Design Guide, the EurOtop Manual and the International Levee Handbook. 
We have designed coastal protection schemes on recent projects in the UK, Europe, Middle East, Africa, South East Asia and Australia. We are experts in the design of rock and concrete armoured revetments and seawalls, rock and timber groynes, detached and shore attached breakwaters, sills, beach nourishment schemes and embankments/levees.  We also have extensive expertise in the use of natural flood management methods.
Want to know more?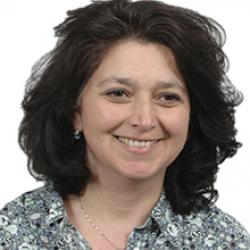 Aurora Orsini
Principal Engineer
+44 (0)1491 822899