Force measuring equipment and dynamometers
Our force measuring equipment builds on the legacy of Kempf and Remmers technology, and is trusted by marine hydrodynamic research laboratories, universities and educational institutions the world over.
Our precision dynamometers and force measuring balances and our equipment is highly respected by the International Towing Tank Conference (ITTC) community. Our users trust our equipment to consistently perform on the scale model test carried out in marine research facilities, from towing tanks, sea-keeping and manoeuvring basins and ice tanks, to cavitation tunnels and circulating water channels.
For full details of our range please visit EquipIT, our specialist instrumentation website, or feel free to contact us directly.
Our comprehensive range of force measuring equipment
Resistance dynamometers, model clamping and guiding arms
Open water propeller dynamometers
Self-propulsion dynamometers
Podded propeller dynamometers
Rudder and appendage force and moment balances 
Surface or underwater model force measuring balance
Wake survey equipment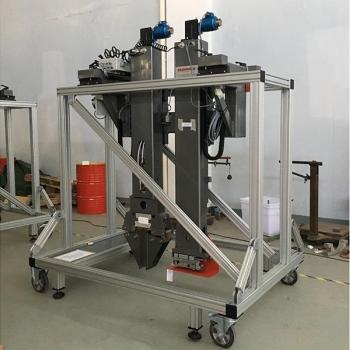 Resistance dynamometers
We supply resistance dynamometers for captive model tests in towing tanks, basins and flumes; they can be used in both calm water and waves. We supply complementary model clamping systems and guiding and measuring equipment.
Open water propeller dynamometer
The crucial model test for a propeller design is to measure its thrust and torque in open water, where it is not subject to wake and pressure variation from the ship's hull and rudders. Our open water dynamometers are used to assess propeller performance in tanks and tunnels around the world. 
We supply traditional single screw, contra-rotating and azimuth pod dynamometers. As the principles involved are similar, our dynamometers can also be used to test tidal turbines for marine hydropower energy schemes.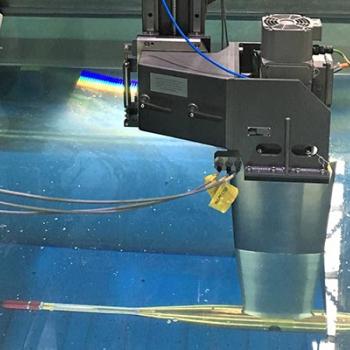 In 2014 the International Maritime Organization (IMO) introduced guidance to help the commercial shipping industry reduce its impact on marine life. Their aim was to reduce the noise created by propellers and propeller cavitation. Marine researchers have relied on our non-contact low noise propeller dynamometers for more than 15 years and they are a critical tool in the drive to address the impact of noise on the marine environment. With many advantages over the traditional slip-ring units, our precision units are built on Kempf and Remmers loadcells and design philosophies.
Shaun Ross, HR Wallingford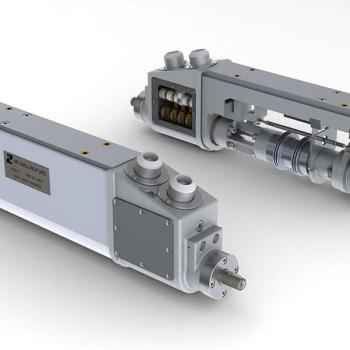 Self-propulsion dynamometers
Self-propulsion dynamometers measure the torque and thrust of a propeller when it is installed in a scaled model. Our non watertight units are used to test self-propelled dry models on the tank surface. The water and pressure-tight units can be installed in flooded models, including those that are underwater, e.g. submarines, AUV or ROVs.
Podded propeller dynamometers
Our pod propulsion units are suitable for open water, self-propulsion as well as azimuth test application in tanks and tunnels. They can be combined with a three-component force balance to comply with ITTC recommend procedures.
Rudder and appendage force measurement
To complement our range of propeller dynamometers, we provide a range of force measurement balances in single or multi-component variants. They are used in tanks or flooded model tunnels to test and measure the drag, lift and torque of rudders, pod units, stabiliser fins or foils.
Surface and underwater model force measuring balances
Our multi-component balances build on established Kempf and Remmers designs, and have a proven track record in captive model testing.
Wake survey equipment
Our range of wake measuring instruments are used to measure the wake fields entering the propeller position. These can be used in multi-facilities or vessels from surface to underwater models.
Want to know more?
Further information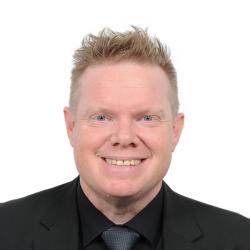 Shaun Ross
Business Development Manager
+44 (0)1491 822899