Whether designed to handle passengers, cargo, or both, we expertly plan specialist ports of all types and sizes, from small marinas and fishing harbours up to mega ports and terminals. 
Our comprehensive expertise helps port owners and operators, and their consultants, to understand and optimise all aspect of a port development. Our experience spans the globe; we've worked on port and terminal projects in North and South America, Europe, Africa, the Middle East and Asia. 
Port masterplanning is an essential part of the port design process, whether building a new port or expanding an existing one. The master planning process fully explores all aspects of the project, from concept to completion. We use it to optimise the technical, environmental, commercial and operational feasibility of a port development to make sure that it meets its full potential and is sustainable in the long term. 
Sustainable port developments
As well as planning the layout of the port's physical infrastructure, we apply our specialist marine expertise to deliver a full technical appraisal of port development that includes harbour protection, environmental impact assessment, vessel access and dredging as well as the operational berth, equipment and storage requirements. 
Alongside engineering design development, we review port operations and use a framework of international benchmarks and standards to identify efficiencies that can be used to optimise the port's facilities. As well as marine access to the port, we also review land access and connections to the surrounding areas; appropriate road and rail connectivity is key if a port is to thrive. 
We work with economists to ensure that planning recommendations are in line with market forecasts, and we actively engage with stakeholders to deliver master plans that are appropriate to the ambitions and constraints of each port.
Our master plans for both existing and greenfield ports ensure that they are adaptable, and will enable port owners and operators to take full advantage of new technological advancements and business opportunities that may develop in future.
Setting standards for port masterplanning 
Our exceptional expertise in this specialist area means that our engineers and scientists are asked to author international industry port masterplanning guidance. These publications include:
PIANC's MarCom WG 158: Masterplans for the Development of Existing Ports
PIANC's MarCom WG 185: Ports on Greenfield Sites – Guidelines for Site Selection and Masterplanning.
We have also contributed to PIANC publications on RO-RO and Ro-Pax terminals, and container terminal design. Our work in developing new standards for the industry mean that our clients benefit from advice and support from world-leading experts in this field. 
Specialist maritime expertise
Our strategic planning advice for port and  terminal development, is underpinned by specialist expertise in  critical strategic planning, hydraulic, environmental, operational and navigational aspects of site selection and port masterplanning, harbour development and specialist terminal design and development. Our capabilities include:
port and terminal planning 
wave disturbance and ship motion studies
prediction of currents and sedimentation in harbours and approach channels
Want to know more?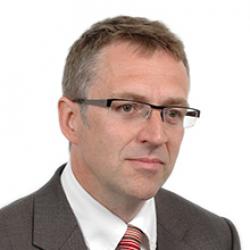 Ian Cruickshank
Director of Engineering and Delivery
+44 (0)1491 822899