Flood risk assessment and development planning
With population growth and a shortage of affordable housing, the pressure is on to build more homes. We help developers to assess the flood risks for their development, put in place ways to reduce or eliminate these risks, and plan resilience again the likely impacts of climate change. 
New developments can change the way flood water behaves in the wider catchment, so when we are assessing flood risk for a development, we also consider the potential impacts on surrounding areas, and identify ways to help to reduce and mitigate risks. We explore how proposals can be developed to positively benefit the site, the environment and other areas. We summarise our finding in a site-specific Flood Risk Assessment that can be submitted with a planning application.
Flood risk assessments for developments
We are experts in flood risk and drainage. Our exceptional team of engineers, scientists and flood and drainage modellers has delivered more than 100 flood risk assessments over the past ten years, covering many different types of development.   
High value individual residential properties, including a "floating" home
Property extensions, often with basements
100+ unit housing developments
Residential care homes and student accommodation
Hotels
Energy installations - including nuclear power stations, wind farms and associated infrastructure 
Warehouses / industrial / commercial facilities
Farm / agricultural developments
New facilities at leisure / sporting venues
 
Initial flood risk assessment
We collate and review available flood risk information, including Environment Agency river and surface water flood maps. In coastal areas we consider sea levels, meteorological conditions and wave heights. As well as existing conditions we consider the potential impacts of climate change. An initial assessment of flood risk issues for the site and the development determines the focus of our approach. 
Hydraulic modelling
We model river or surface water flooding, underground drainage and sewerage systems, or tidal inundation and flooding associated with a breach of a defence. We use a range of industry standard 1D/2D integrated catchment modelling software to assess flooding from different sources.
Informed collaboration
We work collaboratively with our client's team, advising on flood risks, while considering other environmental and ecological constraints. We contribute hydrology and flood risk inputs for environmental assessments and statements for the proposed works. We can support planning consultants in the preparation of Sequential Test documents.
SuDS support and conceptual design
We are the lead authors of the sustainable drainage systems (SuDS) guidance document for the UK - the SuDS Manual. We develop sustainable surface water drainage strategies known as SuDS Conceptual Designs. Our UK SuDS website tools are approved by Lead Local Flood Authorities and are often used in planning SuDS schemes.
FRA preparation
Our Flood Risk Assessment (FRA) reports present existing and future flood risks, the potential impacts of the proposed development and any proposed mitigation strategies. The FRAs address the flood risk and climate change requirements of the National Planning Policy Framework , as well Environment Agency and local authority planning policies.
Planning support
Before and during the planning process we can help key stakeholders understand flood risk. We meet with Environment Agency planners, the Lead Local Flood Authority and present at liaison groups. We can produce responses during the planning period and present flood risk and drainage issues at planning meetings and inquiries.
Climate resilience
We take into account the potential effects of climate change on rainfall depths and intensities, on river flows and levels, and also on sea levels. We consider factors and timescales that are appropriate based on the design life of the development.
Want to know more?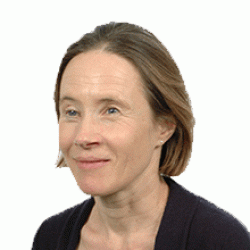 Bridget Woods-Ballard
Principal Engineer
+44 (0)1491 822899