Our expertise in flood resilience is helping to protect people, communities, and infrastructure across the world. We help clients to develop resilient approaches for all phases of flooding: before, during and after. 
Delivering resilience means using a broad range of measures and dynamic decision-making that provide the foresight and flexibility to adapt to changing conditions. It is not simply about existing infrastructure, property or communities alone. The resilience approach accepts that change is inevitable, and in many cases out of our hands, and instead focuses on the need to be able to withstand and recover from the unexpected and, where reconstruction is needed, to build back better.
We provide expertise and tools for anticipating, resisting, absorbing, recovering, adapting and transforming that cover all phases of flooding: before, during and after.
What is resilience?
Resilience is the ability to anticipate, prepare for, and adapt to changing conditions and withstand, respond to, and recover rapidly from disruptions. Resilient approaches involve anticipating, resisting, absorbing, recovering, adapting and transforming from disturbing and extreme floods.
Resilience at all levels
System resilience  We analyse flood risk across specific system to assess how it is likely to respond to flooding, and to determine the system's resilience now and in the future.
Asset resilience  We identity and advise on the likelihood of failure (fragility) of different types of flood defence when faced with floods of different severities.
Property resilience  We support property resilience activities that include both resistance – temporary flood defences – and use of appropriate building materials.
We also have expertise that supports delivery of different aspects of resilience:
Anticipate

Actions to prepare in advance
to respond to shocks and stresses

Climate and socio-economic scenario analysis
Methodological frameworks and approaches for planning and incorporating climate resilience
Asset management and condition assessment
Integrated, multi-hazard assessments
Systems analysis of interdependences 
Stress testing and extreme analysis
Growing portfolio of forecasting capabilities
Earth observation monitoring and forecasting

Resist

Actions to help withstand or endure
shocks and stresses to prevent an
impact on infrastructure services

Design and good practice guidance for barriers, defences and assets
Smart technologies and apps (e.g. for monitoring assets)
Emergency plans (e.g. using Life Safety Modelling)
Flood product testing and building resilience.

Absorb

Actions that, accepting there will be or
has been an impact on infrastructure
services, aimto lessen that impact

Adapt

Actions that change the system
to enable it to continue to
deliver services

Forward looking strategies to keep options open for future interventions 
Scalable solutions involving multiple nested measures
Decision pathways and adaptive management approaches
Option appraisal, selection and optimisation, and visualisation
Prioritisation of options and preparation of investment plans, and financing strategies
Earth Observation for monitoring changes.

Transform

Actions that improve systems,
for example transforming infrastructure
to meet the net zero carbon target,
involving ambitious and even surprising
scaleable solutions involving multiple
nested measures.

 

 
Want to know more?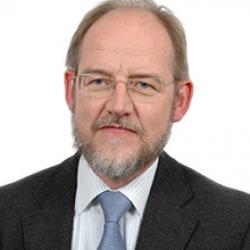 Jonathan Simm
Chief technical director, resilience
+44 (0)1491 822899