Water resources management
Water is a critical resource. A secure, safe water supply is fundamental to the well-being and growth of communities, economies and ecosystems. At HR Wallingford, we deliver smart solutions to the complex water resources challenges faced by our clients and partners.
Pressures from climate change, global development and population growth are increasing the competition for water. We address the issues caused by the ever changing demand for water for domestic, agricultural and industrial use. We work with governments, agencies and water companies to help them effectively respond to water resource challenges.
Our exceptional team adds value at every level, from a single water supply scheme to modelling conjunctive use water supply systems and from ground-breaking regional scale models to analysis of water supply risks at a national scale. We help clients to manage water resources risks whether it's to guide high level policy or calculate the potential yield of specific sources and systems.
We're an industry leader in water resources management and drought planning. In the UK, we've undertaken major studies on drought resilience, climate change and abstraction reform for water companies and government agencies. Internationally, we've worked in Europe, Africa, the Middle East and the Caribbean to identify and assess adaptation options and provide training and capacity building. 
Integrated solutions
Water balance and security
Surface and  ground water systems
Climate change adaptation and resilience
Drought forecasting and management 
Abstraction licensing and reform
Water cycle and rainwater harvesting
Water network modelling
GIS, remote sensing, spatial data analysis
Policies, laws and regulations related to water resources
Reservoir sedimentation and yield assessment.
Capacity building and training
Water resources planning and drought resilience
Our practical innovations for water companies enable them to better plan their future water supply systems. We help them to: 
develop and audit yield and deployable output assessments for surface and groundwater sources
develop and use hydrological, groundwater and water resources models to test the resilience of water supply systems
assess the potential impacts of climate change
assess drought resilience at local, regional, and national scales
support options appraisal to assess demand and supply-side options.
We delivered the current version of the Climate Change Adaptation Framework for UK Water Industry Research (UKWIR), and developed new approaches for considering climate change. We are currently integrating the UKCP18 climate projections with UKWIR tools and guidance.
Delivering industry guidance and standards
Our technical expertise and support has helped government agencies to develop new tools,  guidance and approaches. We have:
updated UK Water Resources Management Planning guidance, including new methods to assess the impacts of climate change
helped the UK Environment Agency project the performance and resilience  of water supply systems during extreme drought
established an integrated modelling framework for Defra so they can explore water abstraction reform
provided projections of water availability for the UK's Climate Change Risk Assessments (CCRA)
trained water managers in Ethiopia in Integrated Water Resources Management.
World-class innovation
We develop new approaches and tools to support the evolution of water resources management and are always keen to engage in new research challenges. Alongside our self-funded research programme, we value collaboration and work with universities and research partners to drive advances in water resource management and related areas such as in agriculture, energy or the environment. Recent innovations include:
developing our in-house Kestrel gridded hydrological model and water resource system model. We've used these models for clients including water companies, the Environment Agency and Defra.
carrying out a water resource supply demand balance assessment for a catchment in the Caribbean. We also assessed the impact of climate change on river flows and water supply system performance.
developing and applying a range of robust decision making methods, to help clients make complex choices when the future is uncertain.
Want to know more?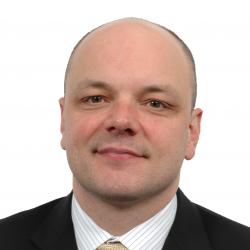 Chris Counsell
Technical Director
+44 (0)1491 822899