Climate resilient development
Investment in infrastructure may be jeopardised by climate risks, both acute hazards as well as longer term changes in climate. We specialise in assessing these risks and identify opportunities to improve resilience in a changing world. 
In both rapidly growing economies and least developed countries there is a demand for significant investment in water, energy, agriculture and transport infrastructure. From small-scale development interventions to major infrastructure projects, investments are made in the context of uncertainty around climate change and growing demands on natural resources.
Climate resilient infrastructure
We promote climate resilient development as an approach to managing future risks. Resilient communities can mitigate the impacts of, and bounce back from 'climate shocks' such as floods, droughts and slower onset sea level rise. They actively prepare for economic, social and environmental change. Resilient infrastructure is designed to resist climate hazards, to provide a reliable level of service and a return on investment, whatever the future holds. In both cases, resilience aims to ensure 'systems' can endure shocks and stresses and recover to deliver their long term goals and benefits.
Communicating climate-related priorities
We provide international donors and IFIs, UN organisations, national governments and the private sector with guidance on the integration of climate resilience tools to assess climate risk and vulnerability. We help them to identify and screen adaptation options, prioritise investments and prepare funding proposals. 
We specialise in water resources, flood and drought management, urban water management, sea-level rise, storms and hurricanes, early warning systems and green infrastructure. We offer capacity building, training courses, workshops and webinars to our clients in all these areas. As well as technical specialists, we specialise in communicating complex scientific information to non-technical policy and decision-makers.
Climate risk assessment experts
With more than 60 year's consultancy and research experience in the water and the environment, our approach is always tailored to suit the problem we are challenged to address. We use a broad range of risk assessment approaches, from highly specialised numerical hazard and risk modelling techniques to stakeholder-led approaches to elicit semi-quantitative data and insights in data scarce regions. For example, we have developed and applied toolkits for climate risk assessment in the water sector focused on small island developing states. 
Evidence-based communication
The communication of evidence is also at the heart of our work in this area. We use a range of approaches including workshoping and increasingly the use of webinars and remote dissemination systems. Online portals offer an interactive approach to communicate with project beneficiaries and decision makers, one such example being the online Dengue Forecasting portal developed in South-East Asia. 
Want to know more?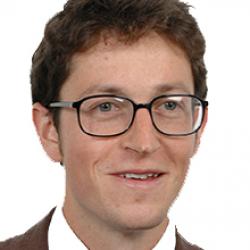 George Woolhouse
Principal Scientist
+44 (0)1491 822899