Marine facilities asset protection
We assess and design marine coastal structures that protect coastal infrastructure for public-sector and private clients all over the world. From seawalls and breakwaters to sea water intakes and outlets for power plants, refineries and desalination plants, we are renowned for providing high value designs for challenging sites, that are resilient, safe, environmentally sensitive, low risk and cost efficient.
Our exceptional people have world-renowned skills and experience. Our engineering design and construction services are underpinned by a dynamic research and development programme that keep us at the leading edge.
Optimisation of asset protection project development.
We define and evaluate options for protecting marine facility assets. The key objective in the early stages of planning and design is to determine both the environmental physical parameters (site characterisation) and protection objectives to be accomplished. Our expertise in the integration of marine environmental conditions and marine structures performance criteria to optimise protection is supported by our extensive track record and simulation technology.
Balancing risk, level of protection and cost
We help clients understand and manage the risks that increase the cost or inefficiency of marine infrastructure, e.g. storm flooding of coastal facilities or communities, scour induced failure of structures, shoaling at sea water cooling intakes for power plants and refineries. Seawalls, breakwaters, barrages and revetments are key solutions, but they may require substantial investment. Our combined physical and numerical modelling capability allows us to find optimal designs that balance risks, protection and cost.
Addressing the environmental impacts
We assess the environmental impacts of coastal protection structures and facilities, ensuring that consenting decisions are based on robust evidence. We can assess extent of storm flooding, sea water thermal gradients from cooling water outfalls, and changes to littoral transport caused by human activity at the coast. We advise developers, operators and regulators on the effects of extreme weather, such as hurricanes, on coastal erosion, shoaling and the stability of coastal structures.
Engineering design for low risk, high reliability and longer facility life
Coastal protection structures are designed and built based on the demands imposed by the natural conditions of their site, extreme metocean and seismic events and the level of protection to be achieved. The facility should safely resist the loading conditions imposed by extreme design criteria. The materials of construction may be required to withstand unusual corrosive conditions from the marine environment and may be subject to impact stresses and chemical attack. 
 We provide reliable and durable engineering solutions to the most challenging projects, because of our unique combination of leading edge modelling and simulation facilities and proprietary software, an extensive track record and our exceptional scientists, engineers and technicians, including international leaders in their own fields. Our capabilities allow us to validate input data and assumptions to be used in our engineering designs and to think outside the box when required. Our designs therefore entail lower risk levels, enhanced reliability and longer facility life.
Want to know more?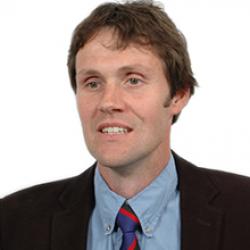 Iain Gunn
Sector Lead – Energy
+44 (0)1491 822899