How D-MOSS is helping to predict outbreaks of dengue fever.
Almost half the world's population is at risk of contracting dengue fever, the fastest growing mosquito-borne disease on earth. In the absence of any antiviral drugs to prevent or treat it, being able to predict outbreaks is one key to controlling dengue. Gina Tsarouchi gives us a guide to our multi award-winning D-MOSS system, which is already showing promising results in South East Asia.
The statistics are sobering – from a disease caught by a few tens of thousands of people in the sixties, dengue virus is now estimated to cause between 100 and 400 million cases each year. The World Health Organization has categorised it as one of its top ten public health threats, and says around half the world's population could now be at risk. And it's on the move: this formerly tropical disease is starting to show up in more temperate areas. Europe has seen outbreaks. Global warming, it turns out, is great news if you're a mosquito.
While the COVID-19 pandemic continues to dominate headlines, dengue has been largely off the radar, but you only need to go back to 2019 to see how disruptive and damaging this disease can be. That year saw unprecedented levels of dengue across several continents, with healthcare facilities overwhelmed. One hospital in Rawalpindi, Pakistan, admitted 2,000 patients over a single weekend.
An urban disease
Dengue is an urban disease, prevalent in warm, damp places with unmanaged standing water, the kind of conditions typical in areas experiencing rapid, often unplanned, development. In many cases the infection is mild and goes unreported, but it can cause a debilitating flu-like illness, and sufferers can also develop a potentially fatal condition known as dengue haemorrhagic fever. It's estimated between 25,000 and 40,000 people each year die of severe dengue, and the annual cost to the world's economy is thought to be around US $8bn.
The key to prevention of dengue outbreaks lies in accurate forecasting. This is the principle behind the Dengue MOdel forecasting Satellite-based System, D-MOSS, developed over the last three years by a consortium headed up by HR Wallingford and part-funded by the UK Space Agency's International Partnership Programme.
The principle is a simple one: predict when and where dengue outbreaks will occur, well before mosquitoes start to breed, and people start to get sick. This allows authorities on the ground to strategically plan timely interventions. These may range from media awareness campaigns, spraying insecticide, and the removal of standing water, through to warning communities to cover up their skin and sleep under mosquito nets.
Integrating EO into the big picture
The biology of mosquitoes is influenced by local weather conditions such as temperature, humidity and wind speed, all of which can influence how often they bite, how long they survive, how far they spread, and how many eggs they produce. D-MOSS integrates live and historical satellite-derived data, in-situ observations, and meteorological forecasts. There's also a surface water availability component, as this can be a key factor in mosquito breeding habits. But the game changer in making the system operational is the incorporation of the Earth Observation (EO) data. Dr Gina Tsarouchi, who leads our D-MOSS team, says "The wide coverage of satellite data is essential, particularly in developing countries where you don't have a good network of ground based observations, especially for a system where you need to constantly track the situation across the entire country at regular intervals."
The system uses freely available satellite data from the European Space Agency, NASA and the Japan Aerospace Exploration Agency. The data includes landcover, elevation, rainfall, temperature, humidity, and wind speed. Once collected it is collated and fed into statistical forecasting models of disease incidence, which produce the forecasts of dengue outbreaks. These forecasts are made available on a simple, regularly updated user interface, which shows the likelihood and location of an outbreak up to six months in advance.
The Vietnam experience
The project was piloted in June 2019 in Vietnam, which had suffered major dengue outbreaks in preceding years. The country had no forecasting system before D-MOSS. "Using EO-derived data we were able to access consistently key parameters on a resolution as high as 10x10 metres", explains Gina.
The D-MOSS team worked closely with Vietnam's General Department of Preventative Medicine, the government body responsible for dengue surveillance and control in Vietnam. Regionally, four different institutes were involved in the roll-out of the system, alongside the Institute of Meteorology, Hydrology and Climate Change.
The team had lengthy consultations with end users, to ensure the interface was as good as possible. This was a critically important part of the process, says technical director, Dr Quillon Harpham. "We spent a long time listening to them about which information they need to see and how they need to see it. This was particularly important for relating to their internal processes. We tweaked the interface for different implementations, because it has to relate to them directly."
Country-wide coverage
D-MOSS is now providing forecasts of dengue outbreaks across all 63 Vietnamese provinces, and the team now hopes to develop the system at a more local, district level. "There's a lot of trust and understanding that's built up in Vietnam on both sides," says Quillon. "We've already submitted proposals to continue developing and improving the system. We want to make sure the Ministry of Health in Vietnam has the right strategies to implement D-MOSS in the long term across the entire country."
The future for D-MOSS in a climate-changing world
Climate change is causing mosquitoes to spread to areas previously unaffected by diseases like dengue fever. The threat of a possible outbreak in mainland Europe is now very real: local transmission was reported for the first time in France and Croatia in 2010, and an outbreak on the Madeira islands of Portugal in 2012 resulted in more than 2,000 cases. Against this backdrop, and in addition to the core D-MOSS capabilities of forecasting dengue, the D-MOSS models can be used to investigate the effects of a range of climate change scenarios on this increasingly worrying disease.
The Vietnamese experience has confirmed that the system is reliable, cost-effective, and can be easily replicated elsewhere, at a range of different scales. It has enabled HR Wallingford to develop new post-processing techniques for EO data products, as well as has underlining the value of strong stakeholder engagement. Gina Tsarouchi says that while working with so many other organisations brought its own challenges, the process added a huge amount to the project. 'We were able to see things from different perspectives, and in the end that's what brings the innovation. For me it's been incredibly useful, working across different nationalities, cultures and sectors. I think it's been really educational for everyone." Quillon Harpham agrees. "This is the first time I've worked with epidemiologists. Understanding their terminology and their issues has been very useful."
D-MOSS has now been launched in Malaysia and Sri Lanka, and HR Wallingford is in talks with a number of other countries in South East Asia. The system has been recognised with multiple awards. The most gratifying aspect of the work though, says Quillon, is seeing D-MOSS in action across South East Asia, with its potential to benefit millions of people. "The system will continue to develop and improve: new data is coming out all the time, and if it adds value to D-MOSS, we can incorporate it."
The World Health Organization predicts that if global warming continues at current rates, the dengue transmission season could be extended by four months over the next 50 years. While our political leaders continue to grapple with how to deal with the impacts of climate change, it's great to know that D-MOSS is already helping to save lives and reduce the disease burden of dengue.
Just awards for D-MOSS
Winner, International Development (non physical project), British Expertise International Awards
Winner, GEO Sustainable Development Goals Award, Not for Profit category, GEO4SDG Awards
Winner, Big Data/IoT Project of the Year, Computing's Digital Technology Leaders Awards
Highly Commended, Data Science Project of the Year, Computing's Digital Technology Leaders Awards
Winner, Emerging Technology of the Year, UK IT Industry Awards
Winner, Best Charity (Third Sector) UK IT Industry Awards IT Project of the Year
Winner, User engagement project of the year, UK IT Industry Awards
Highly Commended, Data Science Project of the Year, UK IT Industry Awards
Winner, TechforGood E&T Innovation Awards
Winner, Digital Health and Social Care E&T Innovation Awards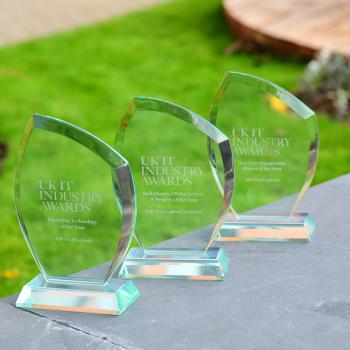 And of course, thank you to our partners! 
HR Wallingford leads the D-MOSS consortium, working alongside the London School of Hygiene and Tropical Medicine, the UK Met Office and Oxford Policy Management in the UK, and with the following international partners: the United Nations Development Programme, the World Health Organization, the Vietnamese Institute of Meteorology, Hydrology and Climate Change, the Pasteur Institute Ho Chi Minh City, the National Institute of Hygiene and Epidemiology in Vietnam and the International Medical University in Malaysia.
Want to know more?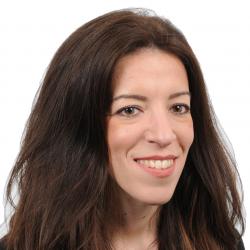 Gina Tsarouchi
Principal engineer and project manager
+44 (0)1491 822899