DUKC® integrated into ship simulation system
Navigation simulation-based training has become even more realistic for the Port of Port Hedland thanks to the integration of OMC International's Dynamic Under Keel Clearance (DUKC®) system into our ship navigation simulation system.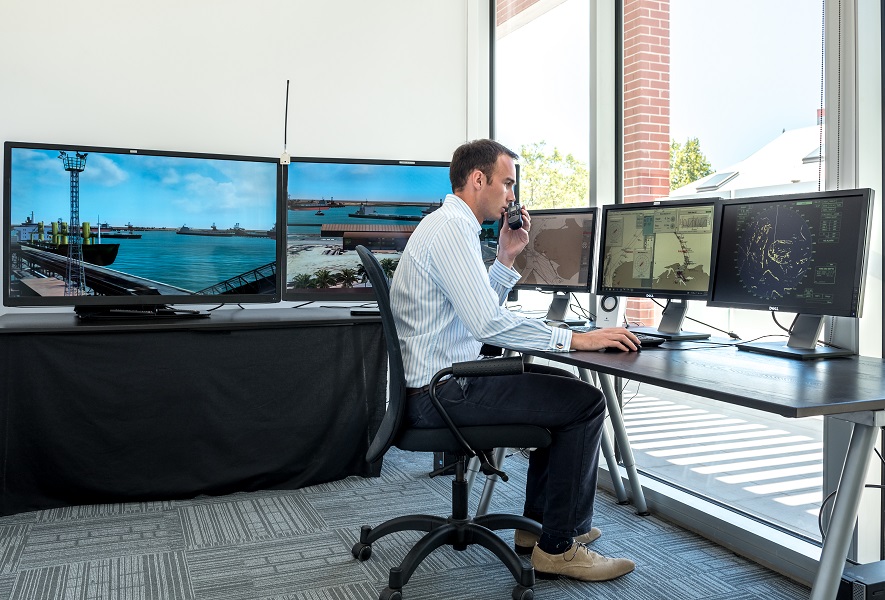 Pilbara Ports Authority (PPA), which operates the Port of Port Hedland, is now benefiting from the DUKC® integration in its regular integrated familiarisation training for advanced pilot, tug master and vessel traffic service (VTS) operators at our Australia Ship Simulation Centre in Fremantle. The PPA marine team has been using the Centre since 2013 to practice emergency scenarios in the virtual port environment. Practising for these scenarios is vital, as otherwise an incident could block the Port's access channel, hindering ship movements. 
Typically, the Harbour Master or Deputy Harbour Master, two pilots, up to six tug masters and a VTS operator attend the training sessions. We set up multiple simulators to represent a ship, four tugs and the VTS, all fully integrated in one virtual environment. 
The integration of OMC International's DUKC® system into the simulators is of particular importance for the Port of Port Hedland's VTS operators, as they interrogate DUKC® during everyday operations to manage the sailing draughts and tidal windows for vessels restricted by their draught. The VTS operators and marine pilots can now practise their communication and use of the DUKC® system, for both routine transits and emergency scenarios. Training in the simulation environment allows for greater familiarisation, and overall improved safety and response if the situation was to occur in reality.
"The integration works by HR Wallingford's Ship Simulation System linking to OMC International's cloud-based server which runs the DUKC® system," explained Ben Spalding, Manager of the Australia Ship Simulation Centre. "The AIS data of the ship in the simulation is sent to the cloud server which does the calculations and feeds data to the web-based system integrated into HR Wallingford's VTS simulator."
OMC International's DUKC® is vital for maximising the restricted tidal window at the world's largest bulk export port, which primarily trades in iron ore, a mainstay of the region's economy. Some of the world's largest ships call to the Port of Port Hedland every day and, for example, if a ship's engine fails, the VTS operator can draw on information from DUKC®  to enable the Harbour Master to make an informed decision on the next course of action.
DUKC® delivers real-time UKC information during transit to ensure the safety of vessels. Integrating this technology into the full bridge simulators is a great development allowing for realistic training and emergency scenario replication. 
Capt Heathcliff Pimento, Port Hedland Harbour Master, said: "We are pleased that OMC International and HR Wallingford have collaborated on this integration. DUKC®  and the training at HR Wallingford are critical to our operations. Incorporating the software into a VTS simulator enhances our emergency response training, further increasing safety at our ports, which is paramount for Pilbara Ports Authority."
 
Contact us for more information