Improved guidance to assess flood defence overtopping
18 December 2018
Reducing the risks of overtopping is essential for the effective design and management of flood defences, particularly as these defences are required to meet future conditions, including the impacts of climate change. HR Wallingford is one of the partners writing the European Overtopping Manual – known as EurOtop – which has now been revised and updated in a second edition. EurOtop II provides improved guidance predicting wave overtopping at coastal structures as well as at estuary and inland flood embankments and reservoirs.
Most coastal defences consist of seawalls. These range from simple earth embankments through to vertical concrete walls, and complex structures that can include wave return walls or rock armour. Each structure may have a different overtopping performance. Using the EurOtop II Manual, engineers can confidently analyse the overtopping performance of any type of sea defence or similar structure.
Dr Tim Pullen, Principal Engineer in Coastal Structures at HR Wallingford, said: "The original EurOtop manual came about in 2007 as a result of research into overtopping processes. Since then, new data have been collated which have further advanced our understanding of these processes, and which have been used to update prediction methods in the manual. For EurOtop II, we have included a completely new chapter with an extended set of case studies. The featured case studies illustrate the use of the various methods for a number of sites in the UK, Belgium and The Netherlands."
Significant improvements in EurOtop II include a new method for assessing overtopping for slopes with small freeboards; and for the effects of crest walls, reducing potential over-estimates for overtopping discharges. Another upgrade is a harmonised prediction method to simplify the calculation of overtopping for vertical and steep walls, and revised advice on tolerable discharges.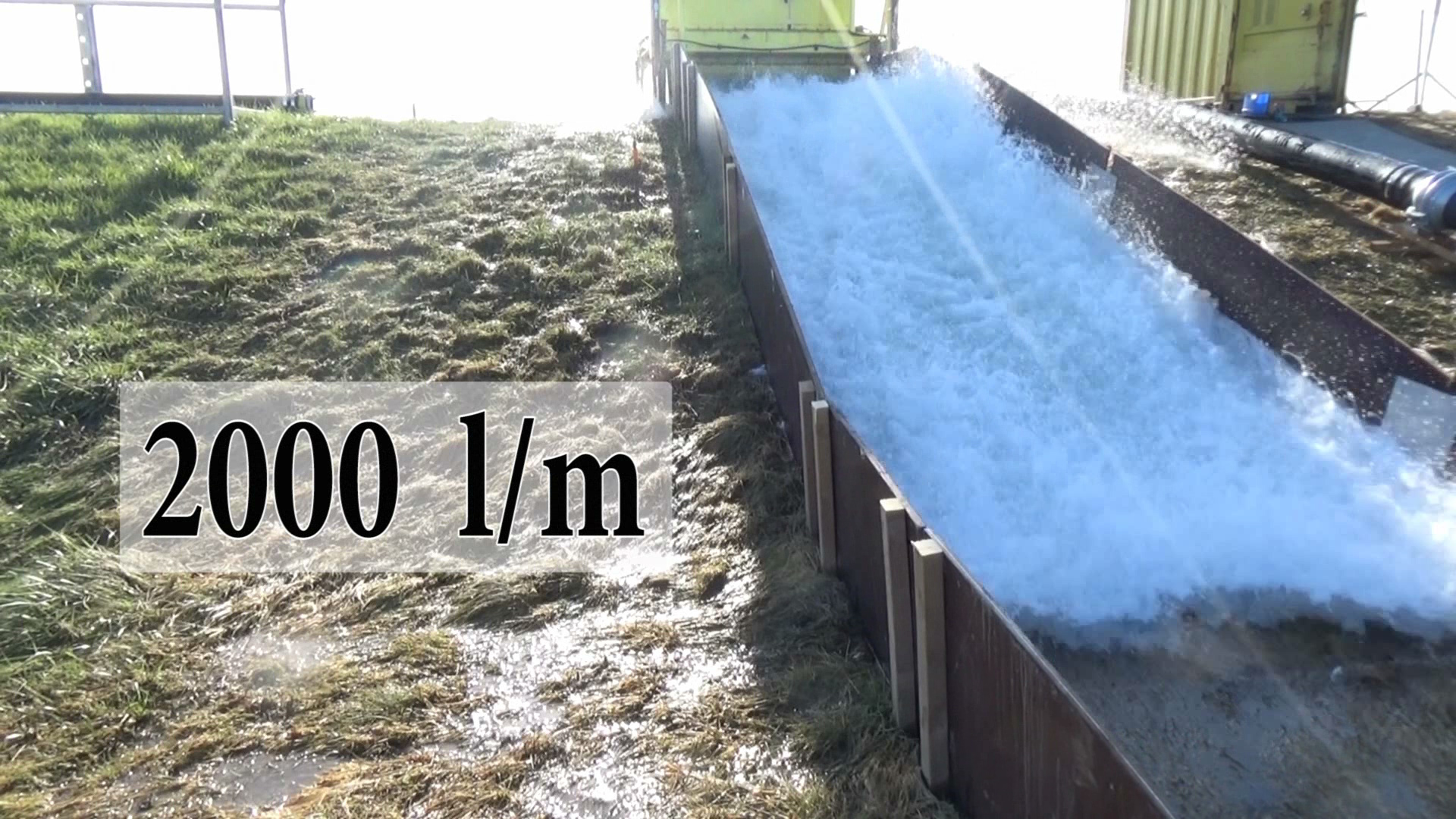 The addition of a suite of videos allows users of the manual to view what a specific overtopping discharge looks like in reality.
Tim Hunt, Modelling and Hydrology Advisor, Environment Agency, said: "The EurOtop manual has become accepted as the industry standard for the coastal engineering community. The guidance and methods we and our European partners have developed, and which are freely available, can be applied by coastal and flood engineers around the world to improve resilience to flooding."
EurOtop goes live – The EurOtop partners are proposing that future editions of the manual will include advances more rapidly by sourcing new data sets and formulae from interested researchers worldwide, together with their suggested changes or additions to the manual. New material will then be edited and reviewed by the EurOtop Board, and updates to the manual published on the EurOtop website.
European-wide collaborative project
The EurOtop manual is the result of a European-wide collaborative project to which many authors have contributed. It was funded in the UK by the Joint FCERM Research Programme coordinated by the Environment Agency, and partly-funded in the Netherlands by its equivalent, Rijkswaterstaat. Other funding and support was provided by HR Wallingford and a number of different European organisations, consultancies and universities. A full list of the partners involved in the project is available on the EurOtop Manual webpage.
Want to know more?
Further information
Press Office
Press Office
+44 (0)1491 822854