Innovation Award recognises cutting-edge ARCboat
HR Wallingford has been presented with an innovation award at a ceremony for the South and Vale Business Awards held at the Williams F1 Conference Centre in Grove on Friday 15 March 2019. The MSC R&D Award for Established Innovation celebrates businesses that have developed new ideas, products and methods that can benefit society, and which are actively selling an innovative product or service. 
The judges highlighted HR Wallingford's expertise and innovation in flood and water management and, in particular, its development of the cutting-edge ARCboat which the company has designed and now distributes worldwide. The ARCboat is a remotely Operated Survey Vehicle (ROSV) which is used to survey river, lake and shallow coastal water environments. 
Peter Watchorn, Senior Surveyor ub HR Wallingford's Equipment,Technology and Innovation Group, said: "We initially designed the ARCboat to meet the needs of the Environment Agency whose monitoring teams find the vessel an invaluable tool for surveying rivers and other water bodies. Having a mobile platform able to deliver advance knowledge of water levels and flow provides valuable information to help to limit the effects of potentially damaging flooding events. The Environment Agency also uses the ARCboat – which is very environmentally-friendly - to assess the health of our rivers by helping to identify habitats suitable for fish, for example."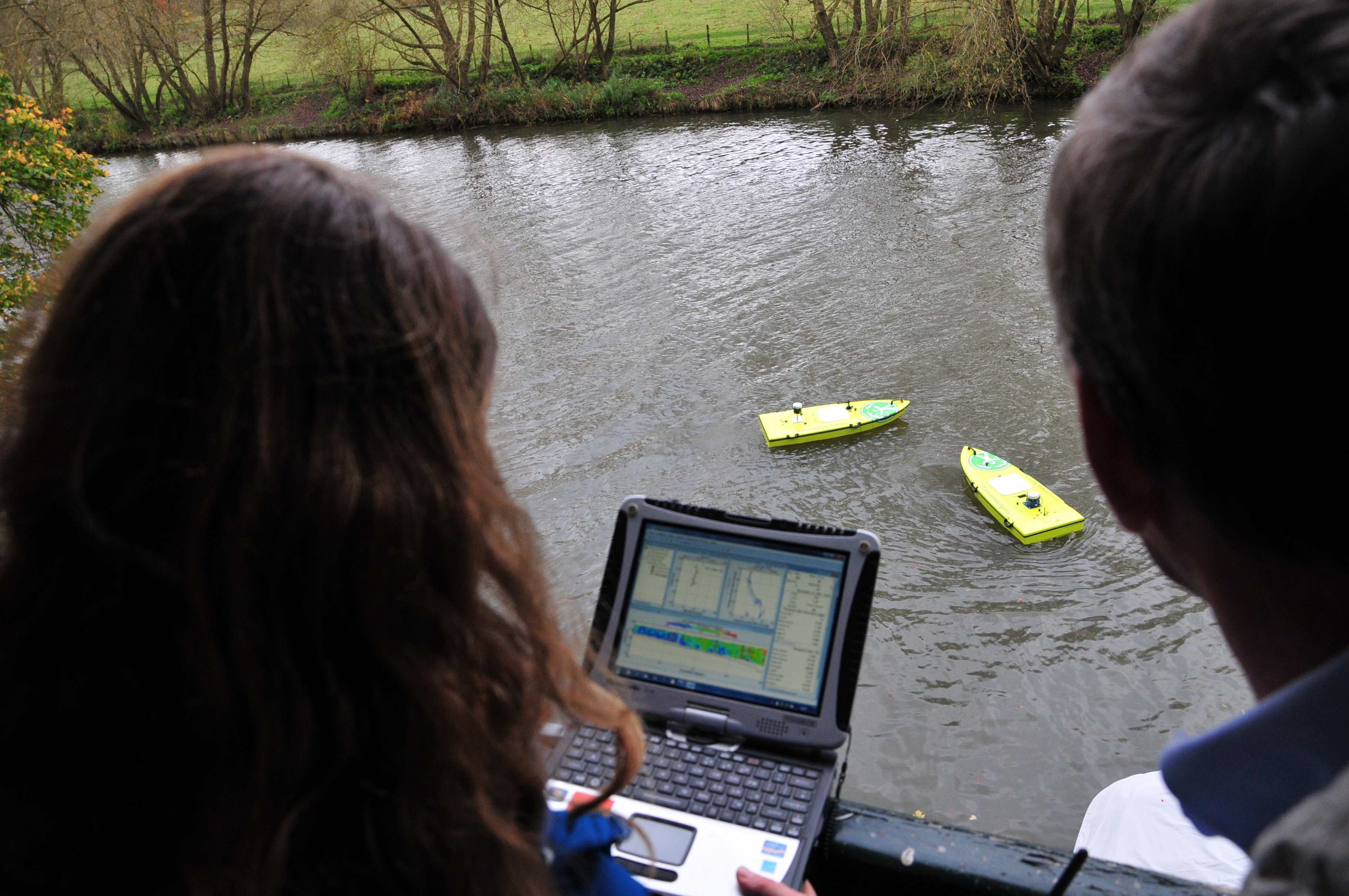 Most surveys on water require a vessel large enough to accommodate a survey team, the marine crew and also all of the equipment that is needed for that particular survey. This is not only expensive and time-consuming, but limits access to the shallowest areas of many sites. 
By contrast, HR Wallingford's ARCboat can be transported in a hatchback car. It requires a team of only two surveyors - one operating the vessel and the other monitoring data. A significant benefit of the ARCboat is that it removes personnel from harm's way, and allows data to be acquired from areas which are difficult for conventional survey craft to access, such as under jetties and over heavily polluted water. The small size of the ARCboat, and the fact that it is electrically-powered, means it causes minimal disruption to the environment. Surveys have been successfully conducted in very close proximity to protected waterfowl, for example.
HR Wallingford is currently developing the next generation of ARCboat, the ARCboat Lite, an even smaller and lighter version which will enable single-person operation. Commercial launch is planned for late spring 2019. 
Main image: Simon Tiedeman, Business Manager (left) and Peter Watchorn, Senior Surveyor (right) receive the award for Established Innovation from Iain Gray, Business and Growth Partnership Manager at MSC R&D. Picture: Sam & Steve Photography.
Contact us for more information