Our simulators prepared crews for 'super sewer' project
To ensure that crews working on the new 'super sewer' in London meet Tideway's health and safety standards, we have been putting them through their paces using our virtual reality simulation of the tidal River Thames. 
Over the last five years, all vessel masters and mates wishing to work on the Tideway Project, which is using barges and tugs to transport spoil and construction materials, have been assessed at our UK Ship Simulation Centre. In that time we have run 30 masters courses and 24 mates courses, resulting in 52 masters and 44 mates being certified to work on the project. 
Tideway is upgrading London's sewerage system, built in the 19th century, to cope with a population that has more than doubled from the 4 million inhabitants for which it was originally designed. The excavation of the 25-kilometre-long Thames Tideway Tunnel, which will intercept, store and transfer the sewage overflow for treatment, is under way and generating immense volumes of spoil. To avoid congesting roads, Tideway is aiming to transport at least 4.2 million tonnes of this by barge, manoeuvred by tugs, and is also using the river to move construction materials.
To ensure that tug crews were prepared for the tasks, we developed and operated a simulation model using our UK Ship Simulation Centre. The simulation, which covers an extensive section of the tidal River Thames from Putney Bridge to Margaret Ness, has accurate visual scene, tides, flows, all timetabled passenger vessels and changeable weather conditions. The hydrodynamic model uses data from tide gauges and flow measurements along the Thames to simulate realistic flow and tide conditions on the river. Our naval architects also developed a suite of realistic ship and tug manoeuvring models for the vessels used in the simulation.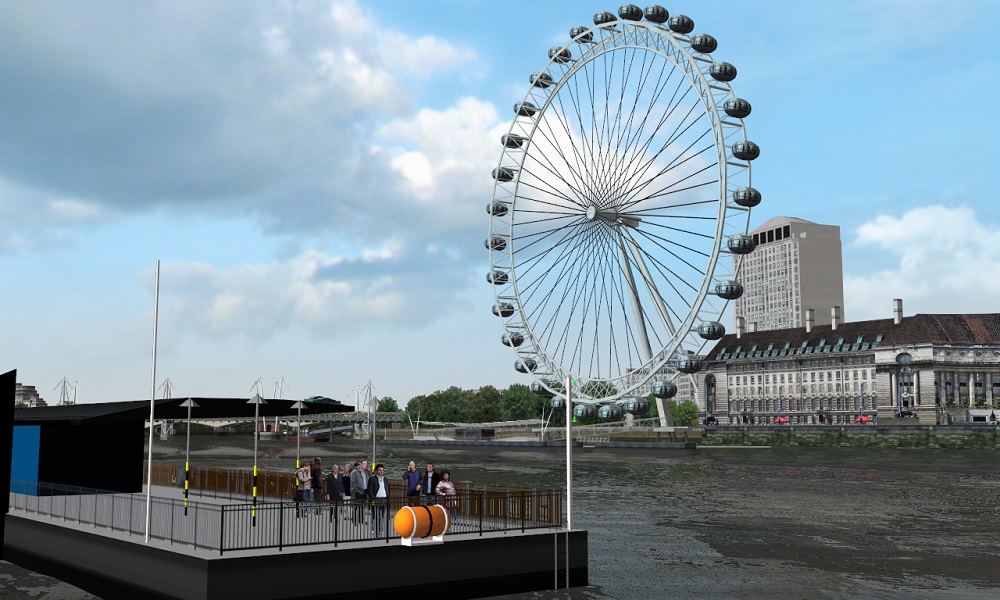 "The visualisation we developed is very detailed," explains Dr Mark McBride, who heads up HR Wallingford's Ships and Dredging Group. "By talking to the experienced river masters, we gathered that it was important to even incorporate some relatively small features, which they use as prompts and markers. We therefore included details such as the undersides of the bridges, marker posts, and lions' heads in the river embankment."
A four-day course was designed by our experts working with the Tideway team to ensure boat masters and mates were given the opportunity to demonstrate in the Simulation Centre that they were fully prepared and aware of the health and safety requirements to work on the project. Expert mariners assisted in setting up the range of scenarios and tasks. 
As well as being assessed during normal operations, such as passage planning and manoeuvring up to five barges at once, the vessel masters and mates also had to demonstrate how they would respond in unexpected scenarios. The simulation allowed them to examine credible emergency situations in a safe, risk free environment.
 
Contact us for more information