Stephen Grey
Stephen has over 19 years' experience specialising in wave modelling and tropical cyclones.
He has carried out and project managed numerous studies predicting design wave conditions and the influence of structures such as harbour breakwaters on wave conditions. He lectures on wave theory and the practical application of the SWAN wave model for students from post-graduate courses and from industry.
Stephen is the Tropical Cyclone lead for HR Wallingford and has driven the development of cyclonic marine modelling techniques and the statistical analysis of cyclones.
Want to know more?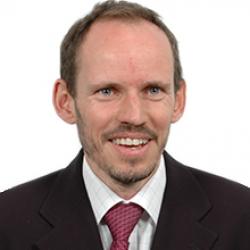 Stephen Grey
Principal Scientist
+44 (0)1491 822899