Developing National SuDS Standards
The Floods and Water Management Act (2010) requires the development of standards and guidance to support the mandatory consideration of SuDs (sustainable drainage systems) for all developments with drainage implications. We provided the lead technical input for the development of National SuDS Standards to meet the requirements of the Act.
HR Wallingford is part of a team working with Defra to develop National SuDS standards and co-create associated guidance in collaboration with industry. We have applied our experience of writing the SuDS Manual, our input to the Department for Communities and Local Government (DCLG) on the revision for the Code for Sustainable Homes, and research on various aspects of SuDS for UKWIR and others, to ensure a consistent and up to date approach.
The SAB (SuDS Approving Body), as defined by the Floods and Water Management Act, will be responsible for approving drainage applications in accordance with the National Standards and then taking ownership of all drainage units serving more than one property. This will place a significant burden on local authorities in terms of skills and capacity building, and HR Wallingford has also been working with the Environment Agency to develop a dynamic e-learning module that supports the implementation of the new legislation and allows rapid and easy access to the detailed information required. We also delivered a series of regional workshops with Defra to discuss the legislation, the new SuDS Standards, and the roles and responsibilities of individual stakeholders.
We are currently developing a range of supporting tools, including a web site, www.uksuds.com, that will help stakeholders as they move from the use of conventional subsurface drainage solutions to the implementation of more sustainable, surface drainage options that are in line with the requirements of the National Standards. As part of this work, HR Wallingford has revised the policy document Preliminary Rainfall runoff management for Developments (Revision E), on behalf of the Environment Agency, to take account of the latest research into recommended methods for estimating greenfield runoff rates, the requirements set out by the National Standards, and improved methods for storage estimation.
Want to know more?
Further information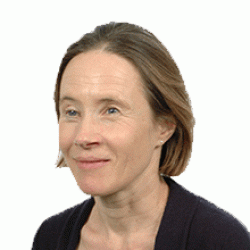 Bridget Woods-Ballard
Principal Engineer
+44 (0)1491 822899