Drought exercise to optimise water resources management planning
We created a drought simulation workshop to help Bristol Water test their draft Drought Plan. The workshop supported their statutory obligation and helped to make them better prepared to manage droughts specific to their resource system.
The UK Government expects water companies to plan for dealing with droughts. The Drought Plan document should set out what triggers a drought, how water supplies will be maintained, and/or how demand for water will be reduced. It must also detail what actions will be taken with respect to drought permits and orders; monitoring, assessing and reducing the adverse effects of any actions taken; how the company will communicate with customers, regulators and other stakeholders regarding the drought; and, finally, what the company will do once the drought is over.
HR Wallingford designed a workshop to help Bristol Water to test their draft Drought Plan. The workshop involved a simulation exercise based around a plausible, but severe, drought designed specifically to stretch their system. We provided the workshop attendees, gathered from across the company, with data on the changing weather, resource system conditions, and information regarding operational, institutional and media challenges.  The exercise was designed to test all aspects of their draft Drought Plan.  Throughout the exercise, the participants had to react accordingly, in line with their draft Drought Plan, highlighting potential issues with its practical implementation, and with particular emphasis on their management structure and communication strategy. This meant adapting their system differently to their normal, day-to-day operation; instigating Temporary Use Bans, Drought Permits, Drought Orders and Emergency Drought Orders; and, changing their communication with their customers, regulators, other water companies and wider stakeholders.
The workshop led the water company through the initiation of a drought, through to high pressure and stress on their system, and then into the recovery and review phases. The exercise was specific to the sensitivity of the company's resource system, and reflected the different roles across their organisation and key stakeholders that would be involved and/or impacted during such an event.
Our workshop gave the company the opportunity to test their plan in a safe environment. It helped to raise awareness of the detail of the plan across different areas of the business, and will contribute to the improvements that will be made to the plan before the final version is agreed following public consultation.
Want to know more?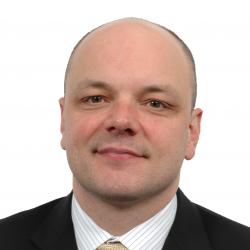 Chris Counsell
Technical Director
+44 (0)1491 822899