A key feature of the architectural design of the Louvre Abu Dhabi included having water levels close to the line of sight. This required a design able to withstand varying water levels, as well as one able to tolerate any long term rises in sea levels.
Flexible high specification modelling for optimisation of architectural designs
We worked closely with our clients to incorporate all non-standard features in the physical model. Tests were carried out on a large model (scale 1:20). Key goals of the tests were to allow for optimisation of the architectural design of this flagship museum by providing a high specification model that accurately reproduced the hydrodynamics of the proposed site.
A large scale wooden segmented model provided the flexibility and high precision needed. This meant that we could rearrange, add and remove elements of the model to establish an optimised version of the model for testing.  The agreed, modified model was then tested with all wave conditions and water levels to establish the performance of the structures under normal tidal and under storm conditions.
Achieving a reduction of overtopping through testing of a variety of structures
The model of the Louvre Abu Dhabi included onshore and offshore structures. Onshore structures included the steps up to the museum which will be partially submerged, planned walkways, as well as areas of a restaurant that will be open to the sea. Offshore structures included: submerged walls and reduced water depths, plus aesthetically placed emergent structures that in combination attenuated the wave heights.
View our 3D physical model of Louvre Abu Dhabi in action
Louvre Abu Dhabi part of Abu Dhabi Saadiyat Island development
The Louvre Abu Dhabi is part of the overall development of Saadiyat Island located off the coast of the Abu Dhabi. Saadiyat Island is on the banks of the tidal river Khwar al Bighal. Opened in 2017, it is the first universal museum in the Arab world. It is designed by Pritzker prize winning architect Jean Nouvel. Saadiyat Island features shopping districts, residential and educational districts, tourism, sport and leisure districts as well as a cultural district incorporating four museums.
Want to know more?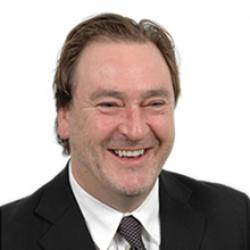 Tim Pullen
Principal Engineer
+44 (0)1491 822899