River Conveyance software
The Conveyance and Afflux Estimation System (CES/AES) is a software tool for the improved estimation of flood and drainage water levels in rivers, watercourses and drainage channels.
This software is the outcome of a collaborative research project on improving roughness and conveyance estimation in rivers, watercourses and drainage channels and integration with research on afflux at bridges and structures at high flows.  The project was funded by the Environment Agency, Defra, the Scottish Executive, the Northern Ireland Rivers Agency and the Association of Drainage Authorities
The CES/AES software tool aims to improve and assist with the estimation of:
hydraulic roughness
water levels (and corresponding channel and structure conveyance)
flow (given slope)
section-average and spatial velocities
backwater profiles upstream of a known flow-head control e.g. weir (steady)
afflux upstream of bridges and culverts
uncertainty in accuracy of input data and output.
Download the CES/AES Standalone software
To obtain a copy of the CES/AES Standalone software, please enter a valid email address below and press the Submit button. 
Want to know more?
Further information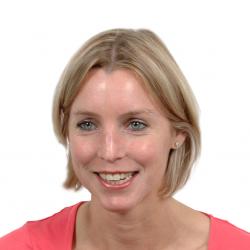 Caroline Hazlewood
Group Manager, Flood and Water Management
+44 1491 822 226