Sim-On Gas provides an easy-to-use method of monitoring and improving current and future gas supply and network performance. It helps reduce operational costs and risks.
Sim-On Gas is a web-based digital twin solution that simulates the behaviour of gas distribution networks using real-time data captured by field sensors and smart meters. It provides a dynamic and accurate vision of current and future system conditions, enabling users to see parameters such as gas flow rates, pressures and velocities.
Operation and maintenance staff can easily run advanced online simulations to look at current and predicted pressure and flow conditions at any location in the network.
Using Sim-On™ Gas, operation staff can easily answer questions such as:
What pressures are currently expected in one or many network locations?
What demand, flow rates and pressure trends are expected in the system during the next 24 or 48 hours?
What will the pressure and flow trends in the network be if, for operational reasons, there is the need to interrupt the supply of a meter and regulator station for the next few hours?
If tomorrow morning a valve in the medium pressure network needs to be closed, could some areas of the distribution system become inefficient? Will the network still be able to operate at adequate pressures?
How accurate is the fluid-dynamic model uploaded onto Sim-On Gas and what can be done to improve it?
Sim-On™ Gas is a real jewel in the crown.
Paolo Boiardi, IRETI's vice leader in modelling
What can you do with Sim-On Gas?
Via an easy-to-use web browser, operation staff can access an up-to-date view of what is happening in the system at any time. They can:
understand how the system is behaving in great detail;
react promptly when the distribution network is under stress conditions;
respond accurately in emergency scenarios;
plan maintenance and repair operations with confidence;
constantly control SCADA data quality;
locate more easily any unknown bottlenecks in the system, such as undetected valve closure;
improve over time the background off-line model and so, in turn, improve the planning and design as well.
Want to know more?
Further information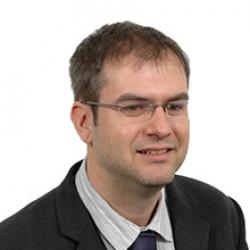 Juan Gutierrez Andres
Principal Engineer