HR Wallingford wins Innovative Services to Dredging Award
11 November 2016
The Awards celebrate the sector's most innovative and forward-thinking projects which change the industry through new ideas, processes, technology or equipment.
HR Wallingford won the Innovative Services to Dredging Award for its work relating to sound in the marine environment.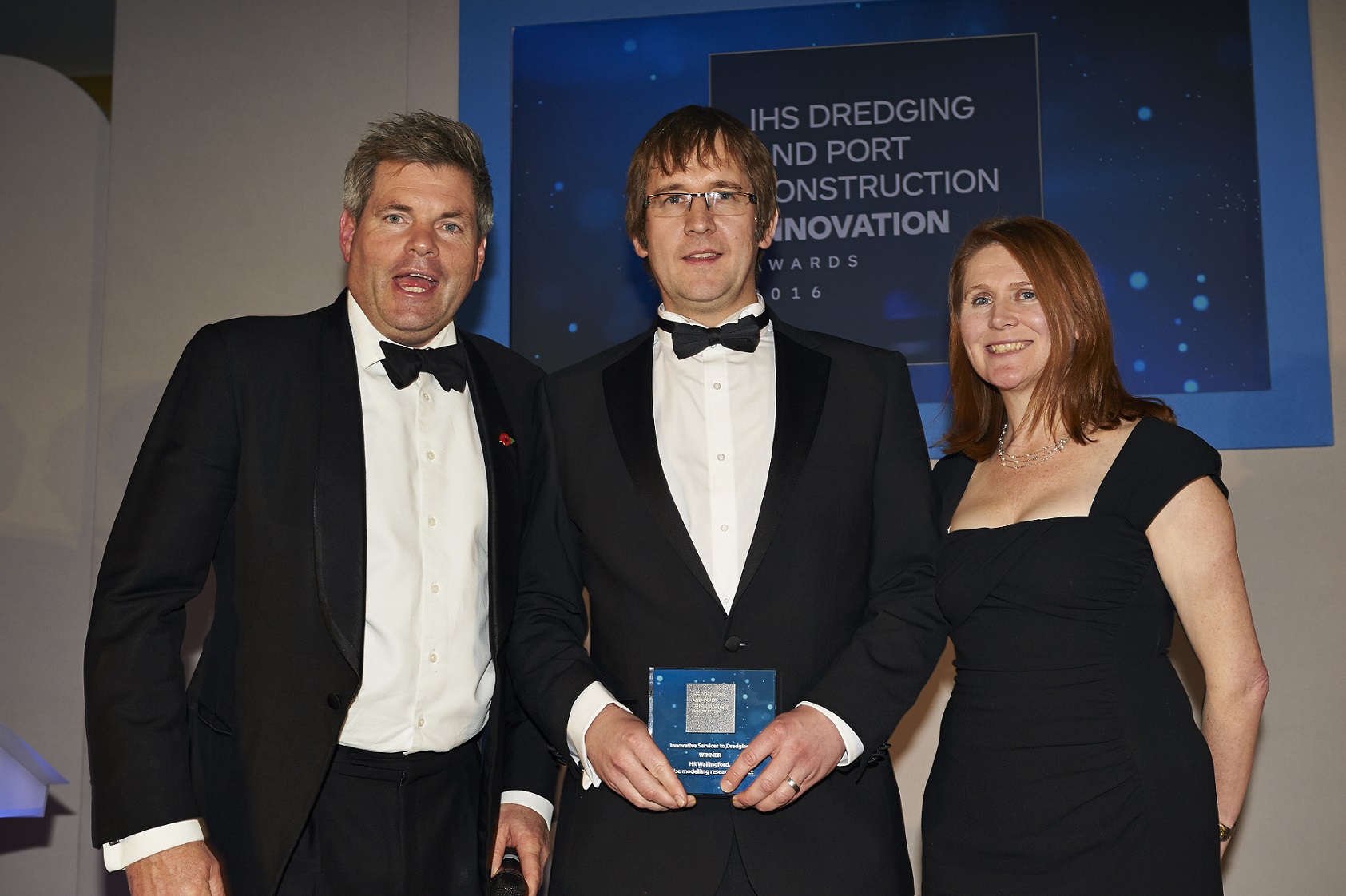 HR Wallingford is delighted to have been recognised in the Dredging and Port Construction Innovation Awards 2016, one of the industry's most prestigious awards.
Mark Lee, Dredging Group manager, said: We are extremely pleased to win this prestigious award. It recognises the fantastic expertise and hard work of the team at HR Wallingford who contribute to the services we provide our clients, and the research upon which these services are built.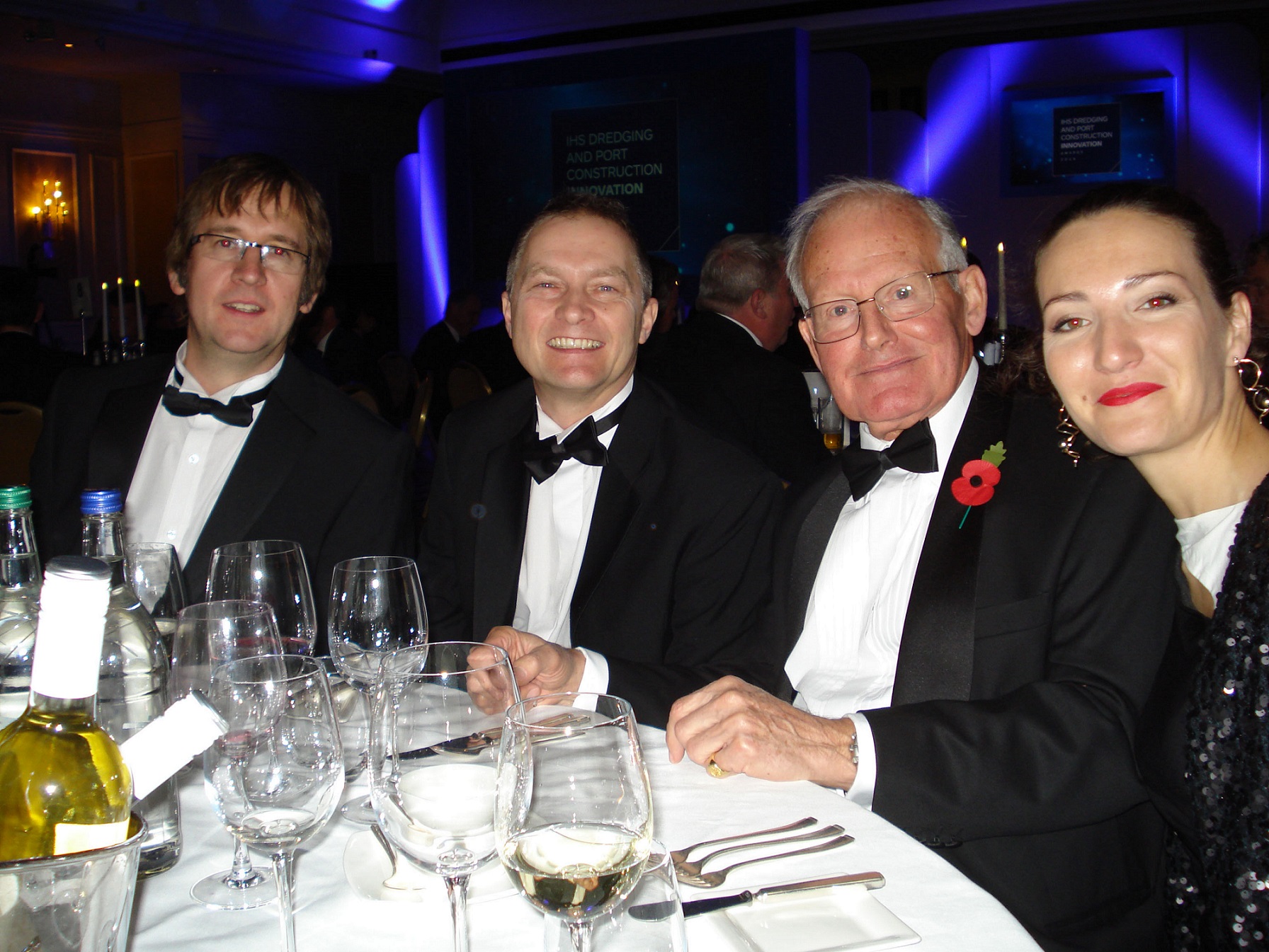 Mark Lee, Jez Spearman, Nick Bray and Giulia Sforzi at the DPC Innovation Awards
"Sound in the marine environment is a topic which is now recognised as being of considerable importance to dredging and marine construction: it is another example of the need for a holistic approach to projects, where engineering and construction needs to work hand in hand with the environment in order to deliver great results for both. This is achievable and is being delivered by good practice.
"We use the HAMMER toolbox we have developed at HR Wallingford to help understand potential sound impacts on sensitive species at development sites. We look forward to continuing to innovate in order to provide the best possible services to our clients and the industry."
The inaugural DPC Innovation Awards are the first universal benchmark of quality within the dredging and port construction industry; the rigorous judging process involved companies from all over the world submitting their entries to be judged by elite industry experts, making the DPC Innovation Awards an impressive industry accolade.
This year's winners were announced at a gala dinner and ceremony at the Marriott Grosvenor Square, Mayfair, London on the 10th November 2016.
The awards are organised by the industry's leading trade magazine, IHS Dredging and Port Construction. 
Want to know more?
Press Office
Press Office
+44 (0)1491 822854