Our application process
Just five simple steps and you'll be on your way to a blossoming career at HR Wallingford.
Step 1: Find your perfect role
We publish all career opportunities here on our website. Take a look through our current vacancies to find the right opportunity for you.
Any unsolicited resumes/candidate profiles submitted through our website or to personal email accounts of employees of HR Wallingford are considered property of HR Wallingford and are not subject to payment of agency fees.
Step 2: Apply online
Once you've found your perfect role you'll need to apply via the website to join our team. Click on the 'Apply now' button on the job page. Complete the simple application form and upload your CV and a covering letter. This is your opportunity to show us how you have the right skills for the job, and why you want to join our team. The vacancy page will tell you what we are looking for, such as the experience and qualifications you'll need. How do you know we've received your application? Don't worry, we'll send you confirmation of receipt. 
If you need the job details in a different format, get in touch with our personnel team; we'll do our best to provide this for you.
Once we've reviewed the applications we receive for a specific role, we will always contact you with the outcome of your application. We try to do this within 14 days of the closing date, but this may vary. 
Step 3: Complete our diversity monitoring survey
After you have submitted your online application, we will ask you to provide some information intended to help us understand the diversity of our applicants. The information you share is anonymous; it is completely separate to and has no influence on your job application. We use consolidated data to provide a basis for developing diversity-related strategies and to help us measure their impact over time. While we encourage you to supply this information where you feel comfortable, it is not mandatory.
Step 4: Come for interview
If you're shortlisted for the job, we'll contact you to arrange an interview. Depending on the role, this might be a video, telephone or in-person interview. We'll let you know how, when and where the interview will take place and who you will be meeting. We'll also let you know if there will be any practical elements to the interview. 
We'll ask you to let us know if we need to make arrangements such as making a parking space available or allowing extra time for exercises. Please let our personnel team know how we can help you as soon as possible, so we have plenty of  time to discuss any reasonable adjustments or adaptations you might need.
Don't forget, the interview is your chance to find out more about us, so have your questions ready for our team. 
We will always contact you to let you know the outcome of your interview. 
Step 5: Making a job offer
If we want to make you a job offer, we'll get in touch with you to share the good news, discuss the details and agree a start date. We'll follow that up by sending you a contract. Welcome to the team! Your line manager will be in touch; they'll want to get to know you so they can support you from day one in your role. 
Want to know more?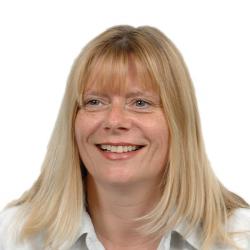 Sonia Tyack
Personnel Manager
+44 (0)1491 822899