Our values
Core values are vital to any company. They reflect our vision, shape the culture and reflect what we stand for. They also help our clients, and potential clients, understand what we are about and what makes us different from others out there. Our core values were defined by our people.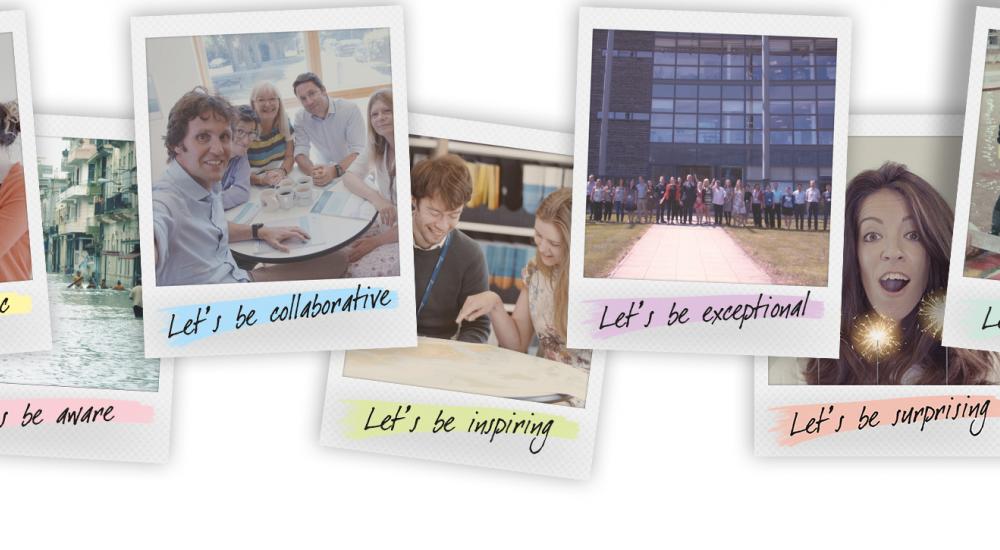 Our vision, values and mission sit at the heart of HR Wallingford's business. They underpin everything that we do and make it clear to the world why we are here and what we stand for.
Bruce Tomlinson, Chief Executive Officer
Our values
Let's be inspiring 
Energy and positivity are infectious. It makes the working environment more exciting for colleagues and customers alike. So through the work we do and how we do it, let's find ways to inspire each other. 
Let's be authentic 
Let's get straight to the point and use our skills and expertise to say it as it is. Plain, authentic evidence-based facts are more productive and constructive. 
Let's be surprising 
Let's show a more unexpected side of HR Wallingford. Surprise our customers with our knowledge, research and resources. Surprise colleagues with what we can all achieve. Together. 
Let's be collaborative 
Sharing knowledge, ideas and experience strengthens us all. It's simply achieved by giving everyone a voice and working collaboratively
Let's be ambitious 
It takes desire and determination to succeed. So let's all be ambitious. For ourselves, our colleagues and our customers. And for HR Wallingford to become the 'go to consultant'.
Let's be aware 
Expanding world issues, Complex customer problems. We have be more aware of the whole picture to master the challenges. It's what makes us what we are today and every day. 
Let's be exceptional 
We're relentless in our drive to create the environment for exceptional people to do exceptional things. How else would we become the consultant and employer of choice.
Want to know more?
Press Office
Press Office
+44 (0)1491 822854