Kio Kho Ma dam break study
HR Wallingford completed a dam break study for the Royal Irrigation Department (RID) in Thailand. We analysed the failure of two dams at Lampang Provide: Kio Kho Ma and Kio Lom. The project outcomes formed part of a full risk assessment study, and supported the development of an Emergency Preparedness Plan for the site.
Project aims
The aim of the project was to:
assess the failure modes of the two dams and identifying the most likely failure scenario(s)

develop a methodology for modelling the failure of the two dams either simultaneously or in cascade and routing the potential outflow caused by their failure downstream

select the most appropriate tools to model the failure of the two dams and flow routing

develop a methodology to assess flood damages and flood risk to people

develop an Emergency Preparedness Plan (EPP).
Applying leading edge breach modelling tools
Our state of the art HR Breach model was used to model the overtopping and piping failure of the Kio Kho Ma main and saddle dams. HR Breach has been developed at HR Wallingford over the past decade and has proved to be invaluable in assessing the failure of embankment dams.
HR Breach results were used to model the dam break flood in InfoWorksRS, through a combination of 1D and 2D modelling. 1D modelling was used where flow was clearly constrained and 1D in nature, for example in a steep river valley. 2D approach modelling was used where flow was not constrained, for example spreading across open fields.
Practical emergency preparedness
Our results were used to develop the Emergency Preparedness Plan (EPP). The EPP took the latest techniques being applied for reservoir safety in the UK (Defra) and the USA (FEMA, USACE, USBR), and adapted and integrated them for use with the existing systems and working structure within Thailand.
This EPP was the first in Thailand to go into real use. The Thai Centre for Disaster Prevention and Mitigation at Lampang Province organised an exercise for all the authorities involved within the disaster mitigation and rescue operations for risk areas downstream of Kio Kho Ma dam. This exercise was the first of its kind in Thailand, and was reported to be beneficial to all stakeholders.
Want to know more?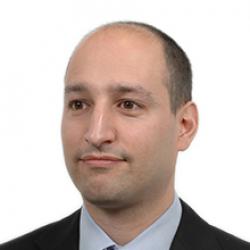 Craig Goff
Technical Director
+44 (0)1491 822899