Smart manuals for Dwr Cymru Welsh Water
We developed award-winning interactive Works Operating Manual apps for Dwr Cymru Welsh Water's waste and fresh water treatment plants. Designed for use on mobile and tablet devices, these apps also work as conventional web applications.
Award winning approach
Managing the smooth running of a water treatment works is a complicated business. There are many people involved and many written, hard copy operating procedures to follow, which need to be undertaken in particular sequences. The consequences of a problem in the operation of such a site can be significant, and cause disruption to a large population of customers. 
HR Wallingford worked with Dwr Cymru Welsh Water (DCWW) to produce innovative App-based, interactive versions of the Works Operating Manuals for their waste and fresh water treatment works. The iWOM apps bring together all critical operating documentation, usually stored as hard copies, and make them interactive with the way users work on DCWW's operational sites.
This work has been awarded the Collaborative Working Award in the Institute of Water Innovation Awards 2018 (Welsh Area).
We worked closely with DCWW to develop smart manual solutions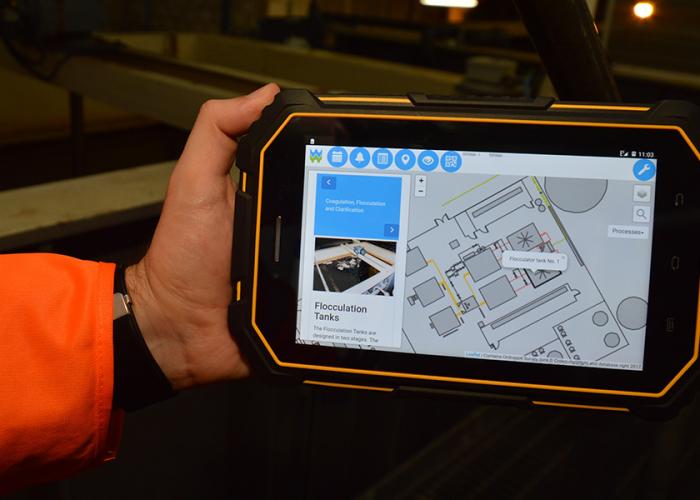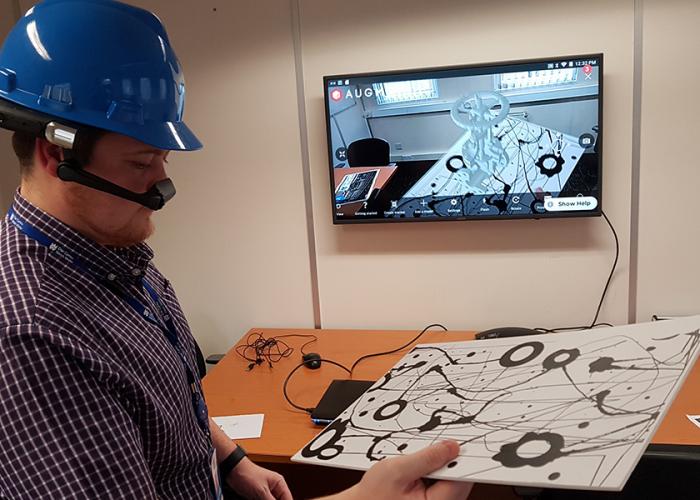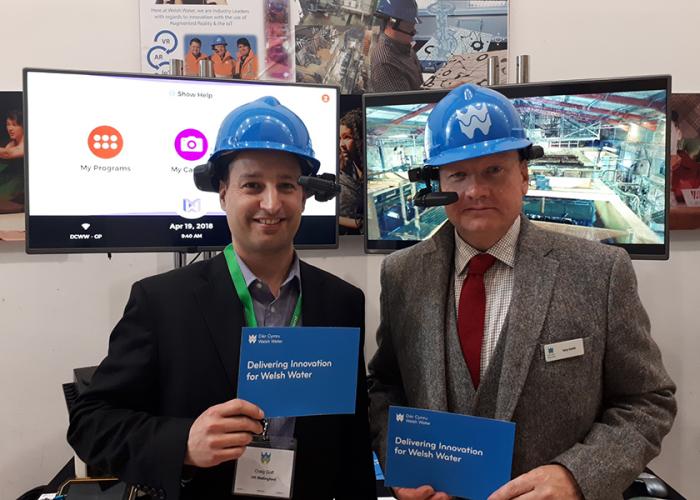 Comprehensive functionality
The apps bring together site mapping, user orientation, plant and process illustration and locations, calendars and task scheduling, complex data entry forms, alerts and notifications, site reference data and instructions, and data exchange with external systems.  
We have used GPS, NFC, QRCode, and augmented reality techniques, including the use of AR headset to offer operators hands-free, safe access to all the data and information they may need in the course of their duties. 
The mapping component displays plant schematics layer on a map with additional layers showing the location of equipment associated with operational processes. The user can sequentially step through a process to see descriptions, images and the location of the equipment involved. Equipment and associated processes can be located through search facilities, and QR or NFC tags attached to equipment allow the user to quickly display associated information.
The calendar and task scheduling functions provide users with a list of tasks that need to be performed, along with an overall "traffic-light" assessment of the plant status in relation to critical operational parameters. Scheduled tasks can be uploaded from central systems or be generated by the app.
Data entry forms associated with the scheduled tasks allow plant operators to enter data while they moving around the plant. The data collected by these forms can then be downloaded to central systems.
The app also allows the users to complete work orders where maintenance is required, and these work orders can also be uploaded from central systems. Charts of critical parameter values can be displayed to assist with the assessment of plant operation over time.
Building in user input
Throughout the project, our team of software developers and engineers worked closely with the end-users at DCWW to ensure that the apps would be genuinely useful, and had their buy-in and enthusiasm. 
Through several iterative rounds of testing and feedback, we developed a robust product that should improve staff efficiency, record keeping and audit trails, as well as improve staff safety in their day-to-day activities in what can be a dangerous environment.
Contact us for more information