Thirty years working with the Port of Dover
HR Wallingford has been working with the Port of Dover for more than 30 years and during this time we have completed almost 40 projects. We have feasibility tested the layout and design performance of every single new berth and pier development at the Port of Dover since 1980.
Comprehensive support
HR Wallingford has provided a valuable support to the Port of Dover developers over the past 30 years, carrying out a wide range of studies. We have undertaken a range of projects, including:
site visits

field wave measurements

measurements of moored ship movements

hydraulic desk assessments

breakwater and revetment designs

navigation simulations

numerical modelling

extensive physical modelling of operations and proposed developments.
Beaches and sediments
We used our extensive experience in coastal engineering to produce a study to understand the past evolution of a beach area near the port, and to assess its stability under present hydrodynamic conditions. We also used numerical modelling to predict sedimentation rates in the harbour with two layouts of dredged areas.
Ship simulation and navigation
We have used our ship simulation centre to develop a ship navigation simulation of the Port of Dover that has been used in a series of navigation simulation workshops to inform and support the design of the Ports' 30 year master plan developments. HR Wallingford's ship simulation centre houses two real-time, bridge controlled ship navigation simulators, each with state of the art visuals which are designed to be used in port design and ship operations applications. It provides an established and flexible port design, assessment and training facility. The ship simulation centre was used to carry out a navigation simulation study to investigate the design and layout implications of manoeuvring ferries of up to 225 m in length within Dover Harbour. These ferries are the largest ferries that can be accommodated at the berths without major reconstruction.
Detailed understanding
HR Wallingford has detailed knowledge of the wave currents, sediment regime and conditions of the marine assets at the Port of Dover. This experience is combined with the Port's extensive in-house master planning and engineering knowledge.
Want to know more?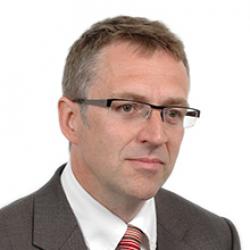 Ian Cruickshank
Director of Engineering and Delivery
+44 (0)1491 822899