Mike Case
Mike is our Business Development Manager, Clean Energy. He joined us in 2018, after more than a decade spent in project management and developments in the renewables sector.
What attracted you to HR Wallingford?
I'd worked previously on the Swansea Tidal Lagoon project and HR Wallingford were our clients. I'd visited the site in Wallingford a couple of times; it was a lovely location and I thought it would be a great place to work; really nice intelligent people, and a great reputation in the industry.
What are you working on at the moment?
We've just won an Innovate UK award to work on a deep water floating windfarm which can be assembled on shore and then towed out to the site. We'll be doing the Computational Fluid Dynamics (CFD) modelling to determine the hydrodynamic forces on the structure, which we will validate using physical modelling (tank tests). The tools we develop will then be used to help design the foundations of the turbines going forward.
In terms of renewables, here at HR Wallingford we are primarily focussed on offshore wind, floating offshore wind and marine energy, both wave and tidal. The UK has committed to quadruple our offshore wind capacity to 40GW in the next ten years and 70GW+ by 2050. The US, many APAC and European countries are following suit. The growth is enormous, and with that scale comes new challenges, so the clean energy sector is a really exciting place to be.
I also work in the nuclear sector - last year we signed a Framework Agreement to work with EDF's engineering division in France, working on the hydraulic modelling and design of the cooling water intakes for their new fleet of power stations internationally. We're also working on projects at Hinkley, Sizewell and Bradwell in the UK, as well as looking at potential work overseas, including UAE Saudi Arabia, India, Poland and the Czech Republic. There is also lots of exciting new development happening in new nuclear technologies such as small and advanced modular reactors (SMRs & AMs) as well as nuclear fusion which we hope to get involved in.
What's the best thing about working at HR Wallingford?
It's great to be helping to turn these kinds of technologies into reality. For me that's the really exciting thing.
I think what makes us unique is our genuine desire for technical excellence and a real curiosity and enthusiasm when it comes to solving really complex problems.
What would you say to someone considering a career in this field?
We do an incredibly broad spectrum of work here: from how to design scour protection for cables,  metocean modelling, climate change resilience, modelling flooding on coasts and rivers, port & breakwater design,  how ships move in harbours, earth observation.  I come across something new we do every week, so for any young engineer, scientist or modeller there are really exciting opportunities.
Out of work what are your interests?
I do marathon kayaking, and one of the attractions of working here at Howbery Park is the beautiful stretch of the River Thames, which I can use at lunchtime. It's very quiet, and there are no locks, although in the summer there are a few pleasure boats which is a bit of a nuisance from the wash – they've had me in the water a few times!
Mike in action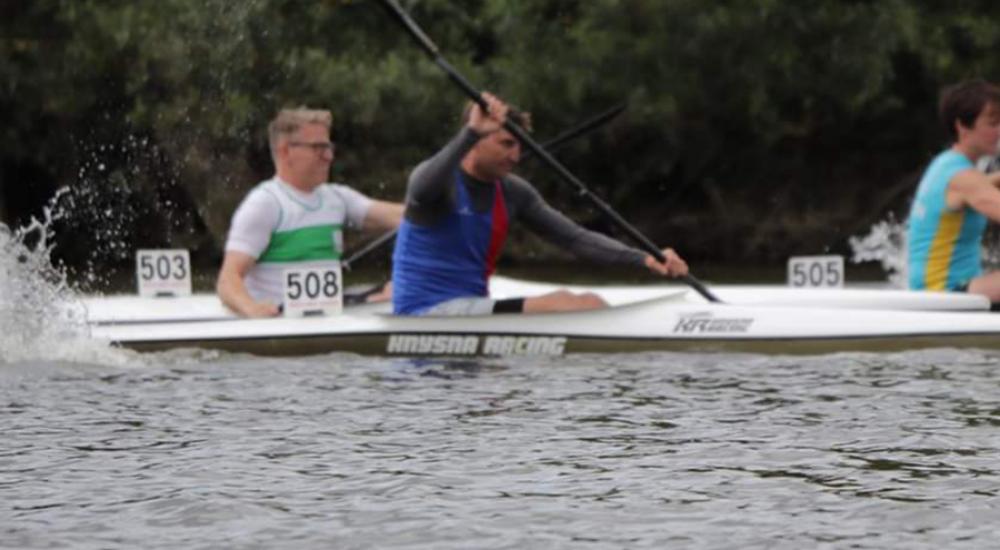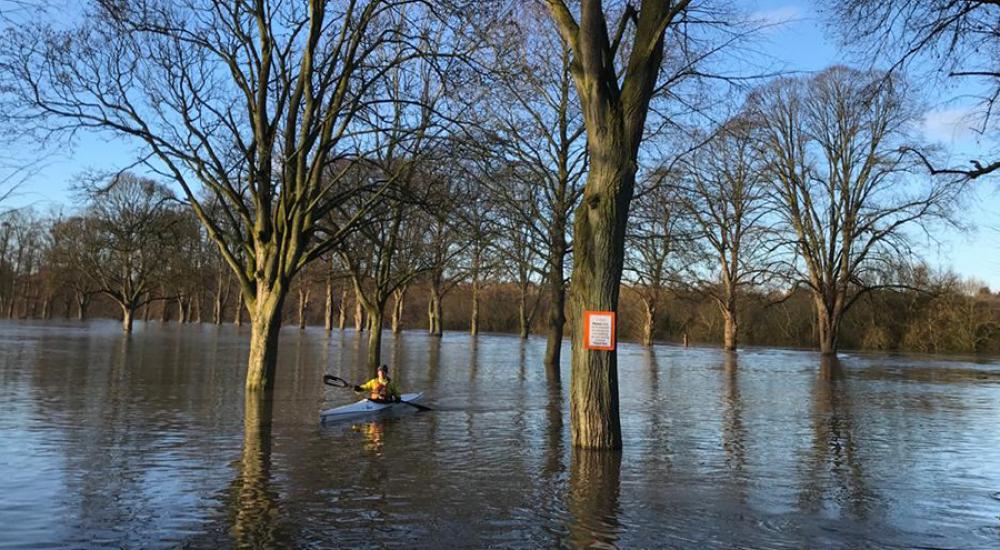 Paddling on the flooded racecourse in Worcester
Want to know more?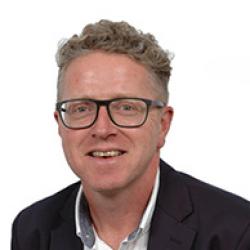 Mike Case
Business Development Manager
+44 (0)1491 822899