Home

>

Training

>

Coastal structures
An introduction to the key issues of coastal processes, and design methods for coastal structures. 
An introduction to the key issues in coastal engineering, vulnerabilities of different coastlines (developed and natural), and the key drivers for flooding/erosion threats.
The effects of encounter probability, wave forecasting, wave transformations and depth-limited breaking.
Simple methods to estimate wave loads and how to predict wave overtopping, crest level calculation, and armour size determination.
Key issues are explored in tutorial exercises.
Those who need to know more about the fundamentals of coastal engineering and basic design aspects of structures such as breakwaters, shoreline revetments, seawalls, jetties. and elevated decks. This includes coastal engineers, managers and post-graduate researchers.

We recommend that the 'coastal processes and management' course is completed before taking this course.
At the end of the course participants will:
be familiar with key coastal processes affecting the design of coastal structures;
be aware of the types and breadth of coastal structures in use;
have hands-on experience of key input parameters, application of prediction tools, and understand levels of confidence for their calculations;
understand the significance of different sources of guidance, including recent research results;
be able to devise alternative solutions with confidence by understanding key coastal process, and by their experience of the main prediction methods.
Course leaders
FAQs
More information about travel and accommodation, booking and confirmation and more.
Course login
Access joining instructions, course materials and course certificates inyour secure course area.
Want to know more?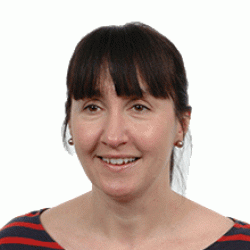 Sarah Moxon
Events & Publications Coordinator
+44 (0)1491 822899