Home

>

Training

>

Wave overtopping
This course provides guidance on analysis and/or prediction of wave overtopping for flood defences attacked by wave action. It introduces the EurOtop manual and presents established and new techniques to predict wave overtopping at seawalls, flood embankments, breakwaters and other shoreline structures.
Developments close to a shoreline (coastal, estuarial or lakefront) are often exposed to significant flood risk and potential overtopping damage during storms. Such sites are often high value and with wave overtopping and flood risks likely to increase due to rising sea levels and stronger wind speeds, it is an increasingly urgent problem.

Understanding flood risk from wave overtopping is a key requirement for effective management of coastal and shoreline defences. Such defences range from simple earth banks to vertical concrete walls to more complex composite structures and each of these structures require different methods to assess overtopping.
An introduction to the EurOtop manual.
An introduction to techniques (both established and new) used to predict wave overtopping at shoreline structures.
An introduction to the main types of structure.
Definition of key structural and hydraulic parameters, discussion of the types of prediction methods, and guidance on how the results should be interpreted.
Guidance on tolerable discharges and overtopping processes.
The main methods available for predicting overtopping (desk calculations; use of the neural network tool; PC Overtopping; EurOtop's online calculation tool).
Example calculations and case studies are used to illustrate key methods along with iterative or explicit approaches to setting a crest level.
Those who needs to be able to anticipate and/or predict wave overtopping including graduate and chartered engineers, flood risk managers, consultants, contractors, owners and operators of coastal or reservoir/lake frontages, post-graduate researchers.
At the end of the course participants will: be familiar with the most recent guidance on wave overtopping; have had hands-on experience of key input parameters and application of prediction tools and understand the levels of confidence that can be ascribed to such predictions; understand the significance of different sources of guidance, including recent or future research results; be able to devise alternative solutions to wave overtopping problems with confidence by understanding the overtopping process, and direct experience of the main prediction methods.
Lecturer very knowledgeable about subject and able to answer all questions in good detail. 
Past delegate
Course leaders
FAQs
More information about travel and accommodation, booking and confirmation and more.
Course login
Access joining instructions, course materials and course certificates inyour secure course area.
Want to know more?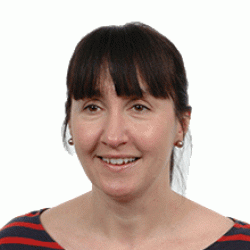 Sarah Moxon
Events & Publications Coordinator
+44 (0)1491 822899